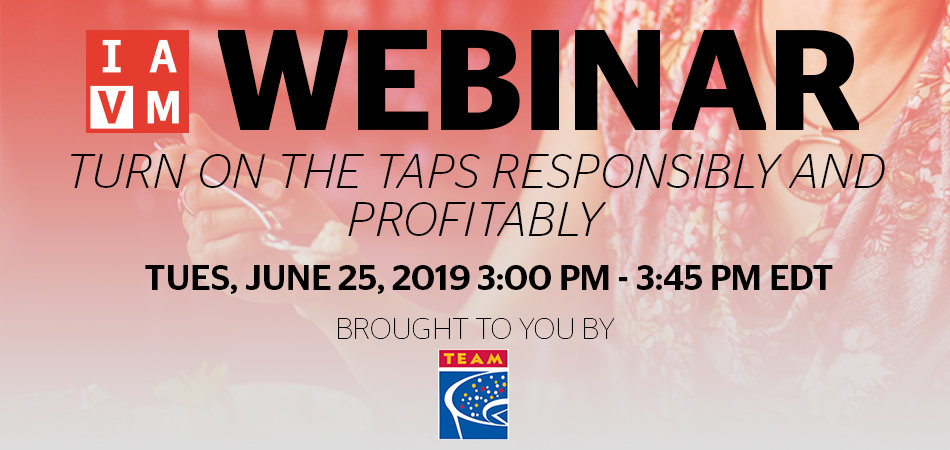 IAVM has partnered with Team Coalition to bring you a webinar on how to Turn on the Taps Responsibly and Profitably! Be sure to secure your spot now!
Date: Tuesday, June 25th
Time: 3:00 – 3:45 EDT
Topic: Join collegiate facility managers as they share the best practices and reasonable efforts they implemented to successfully serve alcohol through general concessions at the collegiate level. Lean what pitfalls to avoid. Consider the keys to success from those who have rolled out alcohol service responsibly and profitably.