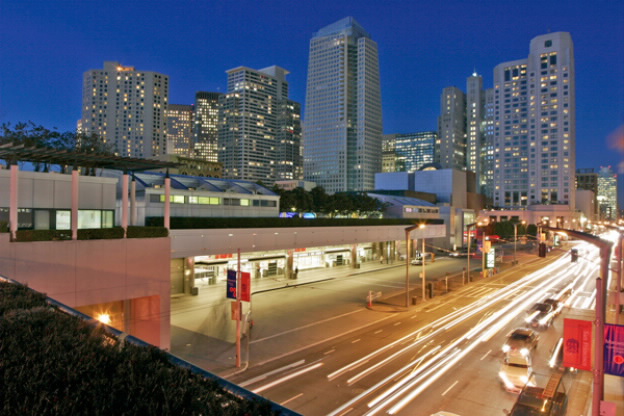 The International Association of Venue Managers (IAVM)'s ConventionCalendar.com has entered into a strategic partnership with the San Francisco Travel Association to feature Moscone Center, San Francisco's largest convention and meeting space.
The new Internet-based calendar links Moscone Center with tens of thousands of meeting planners, guiding them through the site selection process for potential new meetings and events. IAVM's ConventionCalendar.com provides convention center partners a destination marketing and convention booking engine that raises awareness of the economic value convention facilities provide to local communities.
"We have a lot of respect for Mr. Shaff and the Moscone management team. Our unique, collaborative partnership with Moscone Center is a real competitive advantage for San Francisco," said John Reyes, executive vice president and chief sales officer for the San Francisco Travel Association. "The new calendar program will showcase the combined efforts of the DMO and center staff."
"Moscone Center is a tremendous economic engine for the Bay Area region and we are proud to join with IAVM to demonstrate how conventions and meetings mean big business for San Francisco," said Dick Shaff, vice president/general manager of Moscone Center.
The three buildings – Moscone South, Moscone North, and Moscone West – cover more than 20 acres on three adjacent blocks with over two million square feet of building area. Combined, the three buildings consist of over 740,000 square feet of exhibit space, more than 100 meeting rooms, and as many as four ballrooms.
Donovan Shia, managing director of IAVM's ConventionCalendar.com program, says "the partnership between the San Francisco Travel Association and Moscone Center is a winning model. Mr. Shaff is a long-term supporter of IAVM and a recognized leader in the venue management industry. We are very excited about the opportunity to feature Moscone Center."