By R.V. Baugus
IAVM Director of Safety & Security is constantly on the road preaching — well, teaching — to IAVM member venues the importance of safety and security. It is all part of Mark's incredible training that he has shared with dozens and dozens of venue types. Mark's first-hand observations in the area of safety were called on in an interview he did with Smart Meetings magazine along with other industry leaders. Below are Mark's answers to the interview on the topic of "What the Official End of Covid Means for Meetings." To read the full story, click here.
What does the official end of Covid mean for the meetings industry?
The end of Covid-19, as an official declaration, would have significant implications for the meetings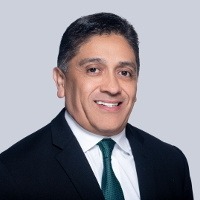 industry. With the end of Covid-19, there would likely be a resurgence of in-person meetings and events. Organizations and businesses would feel more confident about hosting conferences, trade shows, conventions and other gatherings that require physical presence.
We have seen increased attendee confidence and the official end of Covid-19 alleviated concerns about health risks associated with attending meetings. Attendees feel more comfortable and willing to participate in face-to-face events, leading to higher attendance rates. The meetings industry is closely tied to the hospitality sector, including hotels, restaurants and transportation services.
The end of Covid-19 could provide a much-needed boost to these industries, as more people travel for meetings and events. Virtual meetings and hybrid events became prevalent during the pandemic. However, with the return to normalcy, the demand for virtual meetings may decrease as organizations prioritize in-person interactions. Virtual meetings may still have a place, but they may not be as widespread. In-person meetings provide valuable networking opportunities that are difficult to replicate in virtual settings.
With the end of Covid-19, professionals will have more chances to connect and build relationships, leading to potential collaborations and business growth. While the end of Covid-19 would mean reduced health risks, safety measures may still be necessary, at least for a transitional period. Venues and organizers might continue implementing hygiene protocols, enhanced cleaning practices and health screening measures to ensure the safety and well-being of attendees.
Did it end the way you predicted?
During the Covid-19 pandemic, there were levels of uncertainty worldwide however, numerous experts and organizations, including public health authorities and epidemiologists, made predictions and projections based on available data and scientific models. It is important to note that the course of a pandemic can be highly dynamic and subject to various factors, which made accurate predictions challenging.
Some predictions made by experts during the pandemic did align with the eventual outcomes, while others may have required adjustments as new information emerged. Factors such as the emergence of new variants, changes in public health measures, vaccination efforts, and adherence to guidelines all played significant roles in shaping the trajectory of a pandemic.
I personally felt that as an association, we, and I mean The International Association (IAVM) was going to get in front of the pandemic by offering up-to-date feedback, member participation, training, and open forums with sources such as the World Health Organization (WHO), the U.S. Centers for Disease Control and Prevention (CDC), Infectious Disease Society of America (IFDSA) and other reputable health organizations.
From a security perspective, the venue industry did not lose sight on the importance of assuring all facilities did not become so anemic to the point that it would pose as a potential target for threat actors wanting to exploit the opportunity for crisis and media exposure.
Are we better or less prepared for whatever next disruption comes to the hospitality industry?
The Covid-19 pandemic has undoubtedly presented significant challenges to the event and hospitality industry and has served as a learning experience for the future. The pandemic has highlighted the vulnerabilities and risks faced by the hospitality industry during a health crisis. This experience may have increased awareness among industry professionals, leading to better preparedness for similar disruptions in the future.
Lessons learned during the pandemic can help shape future protocols and strategies. The Covid-19 pandemic has necessitated the implementation of rigorous health and safety protocols across the hospitality industry. These measures, such as increased sanitization practices, social distancing and improved ventilation, may remain in place or be readily deployable for future disruptions. The industry's experience in implementing and managing these measures could enhance preparedness for similar situations.
Technological Advancements: The pandemic has accelerated the adoption of various technologies within the hospitality industry, such as contactless check-ins, digital payment systems, and improved ventilation systems. These technological advancements may contribute to increased preparedness for future disruptions by enabling more efficient operations, enhanced guest experiences and better adaptability to changing circumstances.
Collaborative Efforts and Information Sharing: The global nature of the Covid-19 pandemic has prompted increased collaboration and information sharing within the hospitality industry. This exchange of knowledge, best practices and lessons learned can contribute to improved preparedness for future disruptions. Industry associations, organizations, and government entities have played a crucial role in facilitating such collaboration.
All protocols established as a result of 9/11, we are better equipped to immediately pivot and find all resources and information to assure we focus on protecting the number one asset: People.