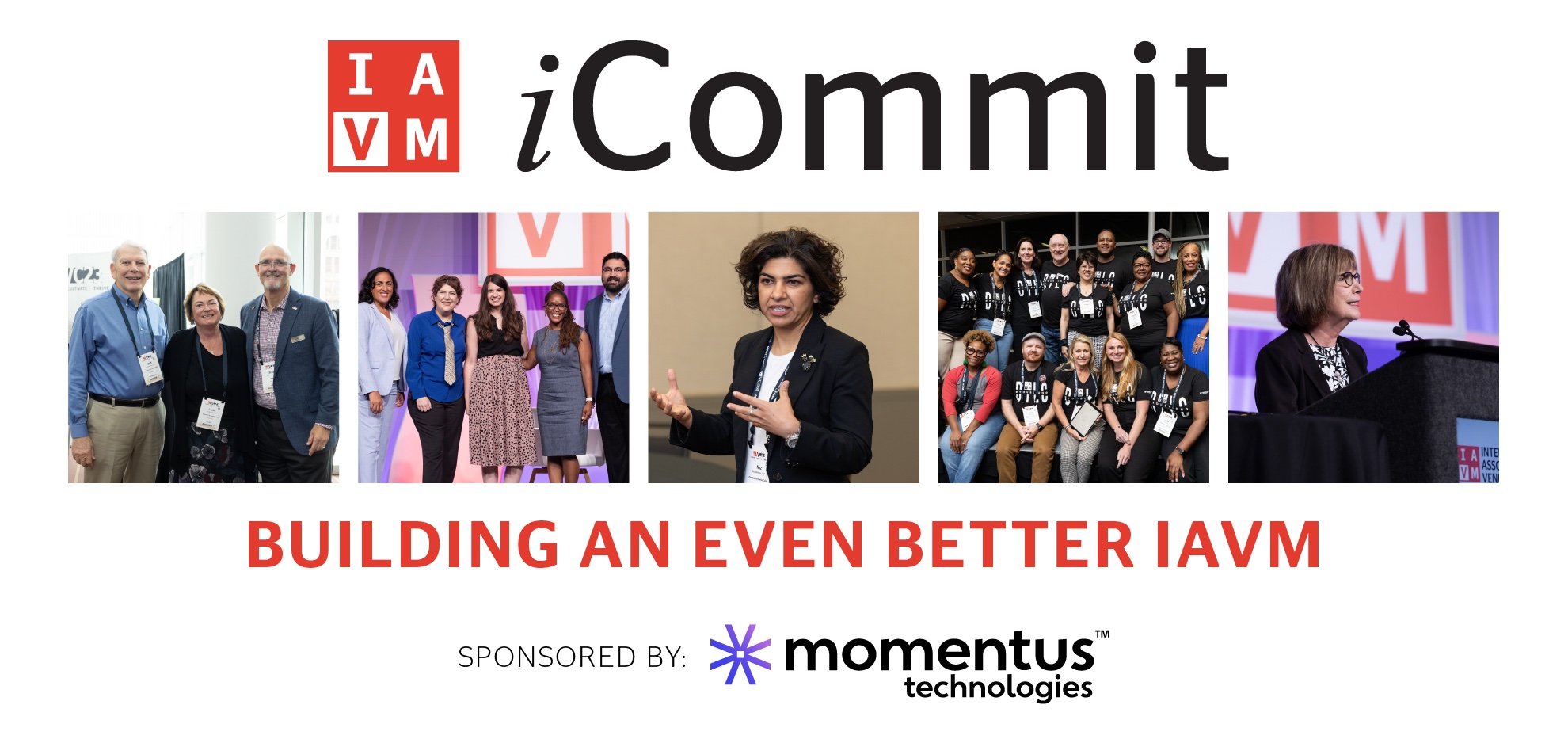 IAVM's member referral campaign, iCommit, began in August. We have added 92 new members due to your referrals. The top recruiters thus far are:
Kevin Bruder, CVE – Maverik Center – Region 7 – 8 new members
Ashley Peacock, CVP – OVG Tulsa – Region 6 – 6 new members
Morgan Ealey – University of Utah – Region 7 – 5 new members
Caroline Neyman – Green Music Center – Region 7 – 3 new members
Danny Wheeler, CVE – Utah Valley Convention Center – Region 7 – 3 new members
Eric Martin – Region 6 – 3 new members
Matthew Uchtman – Oregon Convention Center – Region 4 – 3 new members
Michael Kremer – Chaifetz Arena – Region 3 – 3 new members
Mike Brodnicki – Palm Beach Convention Center – Region 5 – 3 new members
There are many more members that have referred between 1 and 2 new members. We thank you for your support. If you haven't yet encouraged a peer, supplier, young professional, i.e., the next superstar in the industry to join, you still have time. The campaign runs through December 31, 2023.
For each new member you refer by the deadline, your name will be entered into a raffle to win one of five Visa Gift Cards. The more members you refer, the more chances you will have to win!
The grand prize will be a complimentary registration to VenueConnect 2024 (value up to $1,000)
Win one of five, $500 Visa gift cards
The IAVM Region that adds the most members will choose one recipient to apply for the Certified Venue Professional (CVP) designation. IAVM will waive the $125 application fee (the Region Director will choose the recipient within the winning region)
To ensure you are eligible to win one of the prizes, ask your applicant to do the following:
List your name in the Application Section titled, "Who Recommended IAVM To You/How Did You Hear About IAVM?"
Enter "iCommit" in the Promotional Code field in the online membership application.
For new Professional or Allied members only, the $150 one-time initiation fee will be waived* — the promo code has to be entered to save this fee
*Some membership types do not have an initiation fee; the dues will not be discounted.
All winners of the gift cards will be notified in January 2024. Contact membership@iavm.org if you have any questions.