It is with deep sorrow that the family announced the death of Bruce Matthew Lahti on November 16th, 2021, at the age of 72, after a long battle of small cell lung cancer. Bruce is preceded in death by Alger and Pauline Lahti (parents), Rhea Tracy (aunt), Ferris Pierson (father in law), Lindy Arnt and Mason Mizwicki (nephews). Bruce is survived by loving wife Susan Lahti of 41 years, son Matthew Lahti (Stephanie), daughter Katie Lomax (William), granddaughters Hadley Lomax, Claire Lomax and Brooklyn Lahti, sister Barbara Lahti, niece Alex Lahti and cousin Carol Ernst.
Bruce was born in Marquette County in Michigan's Upper Peninsula on April 3, 1949 to Pauline and Alger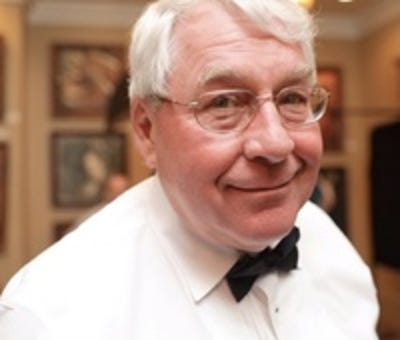 Lahti. His youth was spent trout fishing the Yellow Dog River and Lake Superior, chasing ruffled grouse across Ottawa National Forest, and working with the DNR where his father was a Game Warden. Bruce graduated from Marquette Senior High School (1967), Michigan Tech University (1971) and Detroit College of Law (1975).
Bruce worked for Bruce Norris, owner of the Detroit Red Wings for 12 years. During that time he booked Motown legend Diana Ross to perform at the Joe Louis Arena for the 1982 Super Bowl. In Detroit, he met his wife Susan and married in 1980 and welcomed son Matthew Henry in 1982 and daughter Katherine Kay in 1984. Bruce decided to go into business for himself and became the Manager and Promoter for singer Roger Whitaker whom he would continue to manage for nearly forty years. In 1986, he and Susan moved to New Orleans where he continued his career in the entertainment industry and worked in arena management for FMG at the Superdome.
Bruce and Susan would vacation in St. Augustine, Florida and soon realized they wanted to call it home. Bruce moved the family to Florida in 1988 and in addition to traveling across the US and Europe touring with Roger Whitaker he created BML Management where he worked with USA Hockey and the Harlem Globetrotters. His final "show" was as General Manager of World Golf Village and the Hall of Fame until he retired in 2014. Bruce always enjoyed "Noon Group" Marsh Creek golf, worshipping at Memorial Presbyterian Church, fishing in Sandy Point, Abaco, Bahamas and spending summers in Big Bay, Michigan. Bruce was a loyal Green Bay Packer fan, devoted Rush Limbaugh listener, WWII history buff, cross word puzzle enthusiast, sweet treat connoisseur, and most of all a devoted husband, father and grandfather. His greatest joy was his granddaughters and spending time with his family watching sports, cooking and traveling.
A Celebration of Life was held Friday, December 3rd at Memorial Presbyterian Church, St. Augustine, Florida. In lieu of flowers the family asks that donations be made to Michigan Tech University Hockey Department in honor of Bruce Lahti. Michigan Tech Fund, 1400 Townsend Drive, Houghton, MI 49931 or www.mtu.edu/giving