If you carry a CVE designation after your name or if you are currently in the process of earning a CVE or CVP, you owe a major word of debt and gratitude to Al Antee, CVE, IAVM's Chair (then President) in 1989-90. Antee, one of this industry's true visionaries, passed away in Franklin, TN, on Tuesday, April 23, after fighting esophageal cancer.
Antee's impact on the school that would become the Public Assembly Facility Management School at Oglebay actually began earlier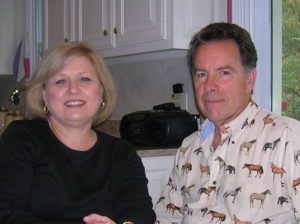 than when he led the Association's membership for a year.
The idea and preliminary planning for a Venue Management School also came long before it was formally presented at the 1986 Annual Conference's Foundation meeting as a new idea for another source of education for those in the industry.
Antee and others arrived in Wheeling, West Virginia, in January 1987, to study the location for the school. Obviously, they were pleased and Oglebay became home and the first school took place in June of that same year with Antee and Dexter King, CVE, serving as co-chairs, and continues to thrive today with hundreds having earned professional designations.
Sandi Antee, Al's lovely wife, shared the news of her husband's passing via a Facebook post which read, "I am heartbroken to tell Al's friends that he passed away yesterday morning. He tried so hard to stay with us but the esophageal cancer was found too late and the treatments didn't work. Please pray for him and keep him in your hearts. I will miss him forever."
Al was the son of the late Monroe and Dovie Antee. He is survived by Sandra, his wife of 45 years; his children, Travis Antee and Jamie Nicole Brown; his brother, Don Antee (Janette); and his sisters, Jewel Mefford and Gloria McElroy.
Al joined and served in the US Air Force after high school in Lumberton, MS from 1962 – 1966. He started his career managing Theaters and Arenas. Al then went on to a long career as a Concert Promoter across the US and Canada. He spent his retirement years with his family, horses, dogs, and riding the roads on his Indian motorcycle.
The Celebration of Life Service will be conducted on Monday, April 29th, 2019 at 11:00 a.m. in the chapel of Sellars Funeral Home at Mt. Juliet, TN. Interment with Military Honors will follow the service at 1:00 p.m. at Middle Tennessee State Veterans Cemetery (7931 McCrory Ln, Nashville, TN 37221). The family will receive friends on Monday, April 29th from 10:00 a.m. until service time at 11:00 a.m.
Memorial contributions may be made to St. Jude Children's Research Hospital in honor of Al. (P.O. Box 1000, Dept. 142, Memphis, TN 38148-0142) or at (www.stjude.org).