By R.V. Baugus
John A. "Jackie" Blaisdell, chairman and CEO of Houston-based Salient Partners LP, and former partner, president and COO of Leisure Management International, died unexpectedly on February 15. He was 59.
"John was our leader, but maybe even more importantly, he was our constant mentor and dear friend," the Salient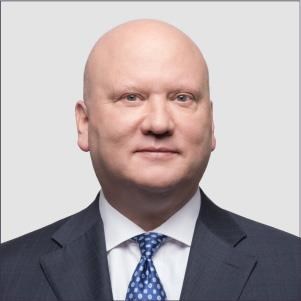 team wrote in an announcement. "No need was denied or left unattended. From helping to fund Salient families' flood recovery efforts, to approving payments for medical procedures and hospital stays, John never aid no to lending a hand to any member of our team."
He joined the company in 2002 and prior to that served as CEO of a large private investment holding company for a high net worth Texas family, for which he managed a $1 billion portfolio.
Before that, Blaisdell served as partner, president and COO of Leisure Management International ("LMI"), a Houston-based company owned in partnership with the Huizenga Family and other well-known Houston investors. Under his leadership, the company grew to become a global industry leader in the management of sports and entertainment facilities, specializing in the contract management, marketing, and operation of arenas, stadiums, convention centers and other public assembly facilities for both public and private clients. John advised high-net-worth families on sports franchise acquisitions and dispositions and municipal governments on lease negotiations with such franchises. LMI was sold to SMG, a joint venture of ARAMARK and the Pritzker family, in 2000.
Donations may be made in Blaisdell's honor to Houston-based Mission of Yahweh, a homeless shelter for women and children, and Houston-based DePelchin Children's Center.
He is survived by daughters Megan Blaiswell Willis and Kaitlin Blaisdell, and his sisters Debbie Ahern, Linda Newman, and Sandy Blaisdell. A memorial service is scheduled for 5 p.m. on Saturday, February 22 at Heights Funeral Home in Houston.