By R.V. Baugus
Rick Nafe, a veteran of nearly 40 years in the public assembly world and one of Tampa's most prominent leaders, passed away on May 26 at the age of 70 at St. Joseph's Hospital North in Lutz, FL. No immediate cause was given for his death.
Sharing through Facebook, Rick's wife, Dana, posted, "My amazing, loving husband, Rick Nafe, left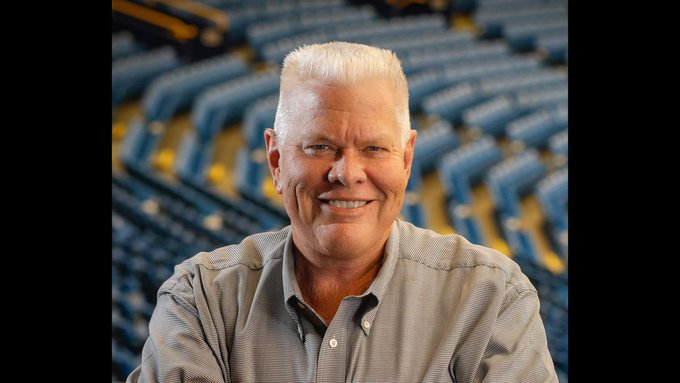 us too soon last night to be with the Lord. He is the greatest gift God ever shared and if there is a stadium in the other side, he is there planning a party so all his friends can celebrate. Please pray for the joy and love that we shared and the love he showed to all to be what we celebrate in the life of my sweetest boy ever! He is, was and forever will be my everything. He loved his children, friends and family and always made us laugh and feel so special. There are no words."
Rob Higgins, Tampa Bay Sports Commission executive director, echoed with the following: "He was instrumental in so much of what has happened here in the local sports scene. "Also made a tremendous impact nationally with his work. May he rest in peace."
Nafe retired three years ago after a decorated career. Long-time IAVM member Mickey Farrell, senior vice president of stadium operations for the Tampa Sports Authority, was hired by Nafe 35 years ago and told the Tampa Bay Times, "All the (sports) buildings here in this community, whether it be here on this side of the bay or the other side, his fingerprints are on them. Being around Rick was nothing like being around any other human being. He left you happier than he found you through his humorous musings on situations around him and his take on life."
The newspaper also pointed out that Nafe was one of only two venue managers to have hosted a Super Bowl, a World Series, and the NCAA Final Four.
Nafe, a Florida State alumnus, joined the Tampa Sports Authority in 1980 as director of operations and stadium director for Tampa Stadium — the Bucs' home before Raymond James Stadium opened in 1998 — then was promoted to executive director of the TSA in 1992.
The Tampa Sports Authority tweeted: It is a sad day in Tampa, as we lost a true sports legend in Rick Nafe. Rick was a friend to so many, especially here at the TSA where he served as Executive Director for before joining the Rays. Our thoughts and prayers go out to his family. RIP, Rick.
Nafe is survived by his wife and three children, Travis, Parker and Katie.