Thomas D. Minter, 87, passed away at home on January 23, 2023, in Lexington, KY, where he resided since 1975. Tom was born December 21, 1935, to Colie and Thelma Minter in Beckley, WV. Tom was a 1953 graduate of Greenbrier Military Academy, then Marshall University, before establishing his career in arena management.
His first stop was the Raleigh County Armory (now Beckley-Raleigh County Convention Center), where his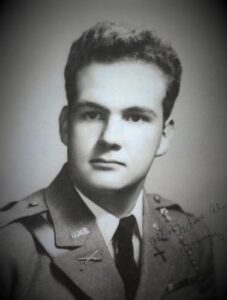 premiere gig was "three skinny girls" called "The Supremes" which he booked for $150. He and the family arrived in the Bluegrass in 1964 where Tom was General Manager of the Louisville Convention Center for a decade.
Tom finished out his career as the President and CEO of Lexington Center Corp., opening Rupp Arena (now Central Bank Center) and its various facilities in 1976, until his retirement in 2000.
He served on the boards of the Society of Yeager Scholars of Marshall University, Lexington Chamber of Commerce, Lexington Visitors and Convention Commission, Kentucky Horse Park, International Association of Venue Managers (where he earned his CVE in 1980) and as a founding member, continued to serve on the commission for Picnic with the Pops well into his retirement.
In retirement, Tom continued to fuel his passion for golf at Lexington Country Club, as well as annual winter stays in Vero Beach, FL. Long-time members of Southern Hills United Methodist Church, Tom is survived by his wife of 65 years, Carolyn; daughters, Bambi Hughes of Cypress, TX, and Lisa Stephenson of Farmersville, TX (husband David), and grandson, Harold Hughes of Cypress, TX. Tom is also survived by sister, Colette Meadows (Frank) of Ghent, WV and brother, Mike Minter of Pittsburgh, PA, as well as numerous nieces and nephews.
In lieu of flowers, the family asks that donations be made to Bluegrass Care Navigators at www.bgcarenav.org/give or at habitat.org" target="_new" rel="nofollow">www..org. A private service will be observed by family. To share a remembrance of Tom or to offer condolences to his family, please visit milwardfuneral.com.