Warren James Buckley, former President and Chief Executive Officer of the BC Pavilion Corporation, responsible for the operation of two of British Columbia's most iconic public facilities, the Vancouver Convention Centre and BC Place Stadium, passed away July 14. He was 73.
From 2008 to 2012, Warren oversaw both the expansion of the Vancouver Convention Centre and the extensive refurbishment of BC Place Stadium.
Prior to returning to Vancouver, Warren was the President and CEO of the privately owned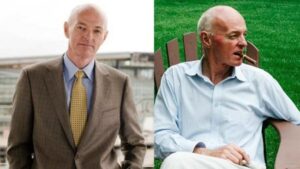 Suntec Convention Centre in Singapore for seven years. The Centre was named Asia's number one Convention Centre three years in a row.
Prior to leaving for Asia, Warren was appointed CEO of the BC Pavilion Corporation in 1994, responsible for BC Place Stadium, Vancouver Trade and Convention Centre, Bridge Film Studios, Robson Square Conference Centre, Fraser Valley Trade and Exhibition Centre, and BC Place Stadium.
Prior to his remarkable career in the public assembly venue industry Warren served with the RCMP and later as an executive with Xerox.
Warren was a graduate of the University of Winnipeg with a Bachelors' degree in Economics.
Warren was actively involved in several industry associations serving as Chair of the Asia Pacific Exhibition and Convention Council, Board member of the World Council for Venue Management, Venue Management Assocation, and board member of IAVM. He also served as an instructor at both the Venue Management schools in Wheeling, West Virginia, and Australia for several years.
Warren's family shared that he chose July 14, 2022, as his last day of life, grateful to leave when his own words came true: "Enough is enough." He was at home on a bright summer day in Furry Creek, BC, and surrounded by love, laughter, and family. As with everything in life, Warren's choice of a medically assisted death was made with grace and dignity and allowed him to write the last chapter of his life after a diagnosis of Lewy Body Dementia.
"I think I've done some good here," were Warren's last words, as he looked at loving faces around him. "All of you."
Profoundly grateful for him, and forever laughing with memories are his wife of 52 years, Rilla Buckley, daughter Tricia and Brock Grey (Lauren & Jordan); son Chris and Brooke Van Hatten (Chloe); sister June Kaan of Winnipeg, numerous adored and adoring nieces and nephews, and members of the Preston family, who embraced him from the time he and Rilla met.
To support research and work on Lewy Body Dementia, the Buckley Family asks you to please consider a donation to Dr. Robin Hsiung at the Djavad Mowafaghian Centre for Brain Health at UBC.
A Celebration of Life will be held August 27 at the Vancouver Convention Centre West at 3 pm.