By Veronica Cantu
Indeed, the world's number one job site, announced its partnership as a Founding Partner of Austin's premier multi-purpose venue, Moody Center. Indeed will act as the Moody Center's official hiring partner, helping to hire more than 650 local job seekers through a combination of local hiring events and the power of Indeed's Virtual Hiring Platform.
Moody Center hiring events began with an in-person job fair at Erwin Center on February 10, 2022. Since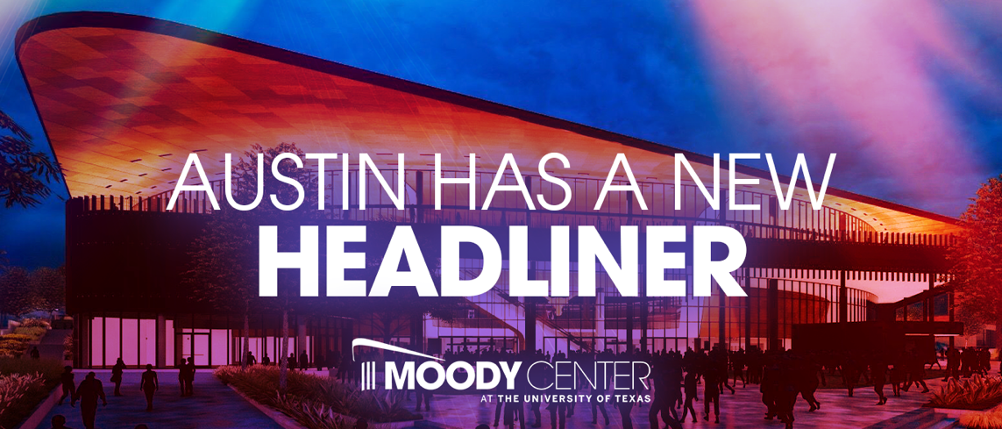 the initial launch, Indeed has already helped Moody Center hire more than 200 people through one in-person kick-off hiring event, followed by weekly virtual hiring events that will continue through early April 2022. Job seekers can visit moodycenteratx.com/part-time-jobs to view open roles with the Moody Center and RSVP to the next virtual hiring event that will be held on the Indeed Virtual Hiring Platform.
"Austin has been Indeed's home base since the very start, and we are proud to expand our investment here," said Indeed CEO Chris Hyams. "As a founding partner and hiring partner for Moody Center, we're helping hundreds of local job seekers find meaningful work locally, as the venue brings new entertainment options and sustained economic development to Austin."
As a Founding Partner of Moody Center, Indeed is granted significant naming opportunities within the arena, inclusive of the brand new "Indeed Club", which will offer a private bar and elevated culinary experience for roughly 1,000 Concert Members. The Indeed Club will feature original mural artwork from San Antonio/Austin-based artist Alannah Tiller.
"When you talk about alignment, I'm not sure there could be a better example than this partnership. Indeed is a world-class leader in finding good people which is the most important aspect of building any organization," said Dan Shell, president of Oak View Group College. "We are extremely grateful and excited to have Indeed and its incredible team onboard with us from day one of the opening of the arena."
Moody Center is located on the University of Texas campus and is scheduled to host performances by John Mayer, Bon Jovi, Justin Bieber, as well as George Strait, Willie Nelson & Family and Randy Rogers Band during the inaugural grand opening week. Moody Center will also be home to The University of Texas Women's and Men's basketball programs. During the first 12 months of operation, Moody Center is expected to host over 150 events and have over 1 million patrons in attendance.
Veronica Cantu is Vice President of Marketing for Moody Center.