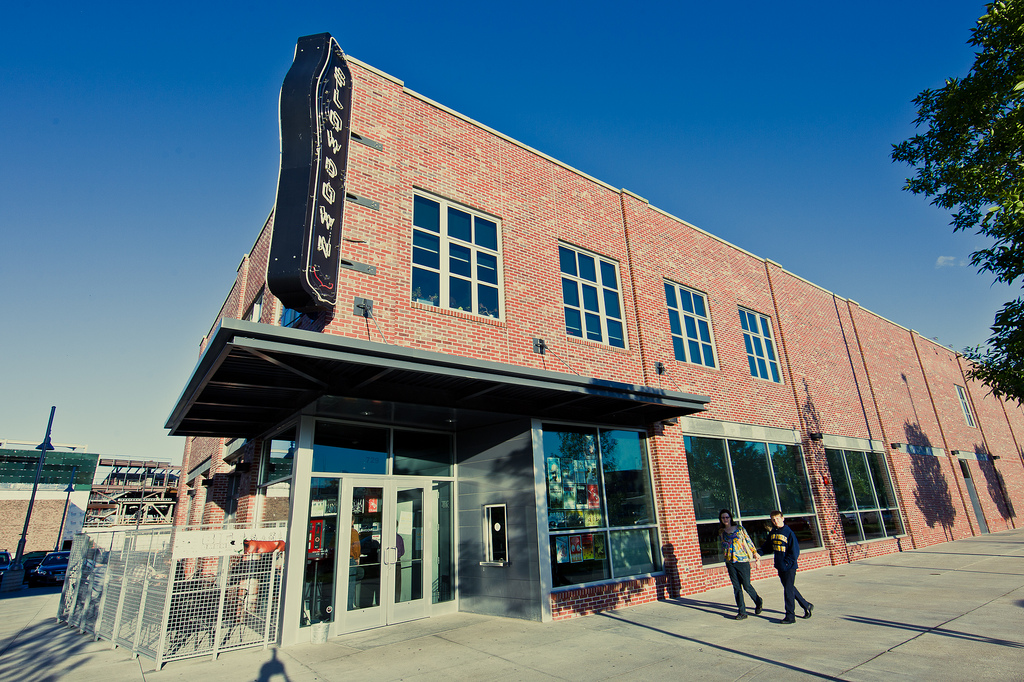 Danielle Paquette, a reporter for The Washington Post, posed an interesting question today: Can indie music save your neighborhood?
"Art, however we define it, has long helped transform cities. It's a moneymaker, too," Paquette wrote. "In December, the Bureau of Economic Analysis and the National Endowment for the Arts tried for the first time to estimate arts and culture's economic impact. The report found that in 2011, 3.2 percent, or $502 billion, of current-dollar gross domestic product was attributable to arts and culture."
Paquette focuses her story on Omaha, Nebraska, and a music venue there named Slowdown, co-financed by the city to help revive development in a run-down part of town.
"It's an experiment in arts investment for other mid-sized cities to watch, a government-backed indie rock weapon against urban decay," Paquette wrote. "Nowadays, as people and resources surge back into cities, a drive through Omaha reveals bustling retail corridors, brand new apartments, and stretches of broken-down industrial buildings. Officials banked on the Slowdown project, in particular, to bring young people to the once blighted North Downtown neighborhood."
Stadiums, arenas, performing arts centers, convention centers, etc., open every year in almost every city worldwide, and their promotion and presence can foster lively debates. You don't see that with music venues much. Perhaps because of their sizes and scoops they're often overlooked in conversations about budgets and the well-being of communities. A good, local music scene driven by music venues, though, can change a whole city's future.
"My research finds that local music scenes help attract and retain the educated, highly skilled that drives urban economies by working for established firms or creating their own," said Michael Seman, a senior research associate at the University of North Texas' Center for Economic Development and Research, in a separate interview by Paquette. "It's important to remember that music scene participants are often also educators, chefs, graphic designers, computer programmers, college students, entrepreneurs…They're dynamic people with a lot of creative energy.
"Music scenes can act as branding agents, spur urban redevelopment, and emerge as industries in their own right," Seman continued. "I've also found that music scene participants are civic-minded and often become involved in philanthropic pursuits, run for political office, and seek employment in city departments."
Paquette's story is well-written and worth reading, and I encourage you to do so. And when you're done reading it, please let us know: Can indie music save your neighborhood?
(photo credit: Silicon Prairie News via photopin cc)