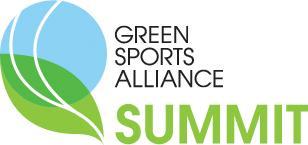 Greening of Sports Venues in New York City: The Green Sports Alliance
-Huffington Post

New York City has long been a mecca for media, entertainment, culture, and, yes, sports. With two teams for each major sport — football, baseball, hockey, basketball — based in New York for close to half a century, there have been plenty of great sports memories tied to their iconic venues. But as those static arenas and grey stadiums get replaced by greener and more efficient facilities, there is an alliance that few sports fans know about, including this author, that is changing the way large sports complexes are designed, built, and maintained.
The Green Sports Alliance is one of America's best-kept secrets. The program centers round environmental stewardship, but with a long investment horizon and cost-benefit analysis with ROI achieved through waste reduction, conservation, and efficiency.
Lightening Strikes at Sporting Events: Slideshow
-Sports Illustrated
Las Vegas Convention Center Gets $20 Million Makeover
-Trade Show News Network
Working around trade shows and events, the Las Vegas Convention & Visitors Authority (LVCVA) has completed a $20 million renovation of the Las Vegas Convention Center. The 54-year-old facility now sports a few façade, better parking, updated interior and an improved experience for attendees and exhibitors.
10 Coolest Football Stadium Technologies
-Popular Mechanics
Whether it's gigantic scoreboards and moving roofs or picking up turf and taking it outside to grow, football stadia go techy to facilitate passion.
Watch Nebraska's New Arena get Built (VIDEO)
–NBC Sports
Nebraska will have a new home entering the 2013-2014 season: the brand-new Pinnacle Bank Arena.
Construction was completed on the building — which can be seen in the time-lapse video above — earlier this year, and play will begin on Nov. 8th in a double-header where the women's team will host UCLA followed by the men bringing in last year's NCAA tournament darlings Florida-Gulf Coast.
Fast Cars and Furious Data
–CNN Money
Inside NASCAR's Charlotte, N.C., headquarters, on the eighth floor where its digital group is housed, is a 500-square-foot room packed with monitors that during races display not only the action on the track but the reactions from fans on social media networks. Other monitors show graphs offering real-time analysis of the deluge of tweets and Facebook posts that every one of its events inspires. The NASCAR Fan and Media Engagement Center represents one of the most sophisticated data mining operations in sports.
How The National Football League Can Reach $25 Billion In Annual Revenues
-Forbes
This year revenues for the National Football League will be somewhere just north of $9 billion, which means the league remains the most lucrative in the world.
But NFL commissioner, Roger Goodell, wants more. Much more.
Birdie Brings NFC to Golf Ball Markers
–NFC World
A US-based startup has added NFC to golf ball markers, allowing tournament organisers to pre-load lunch and drinks credits or golf buggy access rights before a game tees off.
Sensorstream's Birdie is a waterproof, coin-sized marker containing an NXP NTAG203 chip and is available in a variety of colours. Golf ball markers are used to mark the position of a ball if it needs to be lifted for cleaning or any other reason during play.
Google Earns 33% of Online Ad Revenues
-Mashable
Google is king when it comes to online ad spending. One-third of ad dollars spent online go to the search giant.
Following Google, the largest destinations for online ad spending are Facebook, Yahoo and Microsoft. Online ad spending will total $117.6 billion in 2013, which is up 13% from 2012, when $104 billion was spent online.
New CEIR Report Looks into How Exhibitors Share, Attendees Prefer to Receive Product Info
-Trade Show News Network
In a continued series of reports on practices in the trade show industry, the Center for Exhibition Industry Research recently released a report, Exhibitor Product Information Sharing Practices, which looks into the way exhibitors share and attendees prefer to receive product information.
The report also identifies which methods are considered most effective in supporting an organization's overall objectives for exhibiting.
Concert, Anyone? Music Returns to Queens Tennis Stadium
-The New York Times
People wore terry-cloth sweatbands and headbands, and underfoot, the familiar outlines of a tennis court could be seen inside the stadium in Forest Hills, Queens. But on the court, girls in cutoffs shimmied. And the wristbands and headbands did not sop up sweat from athletes, but rather served as V.I.P. passes of sorts — yellow was for coveted floor space; blue meant banishment to the stands.