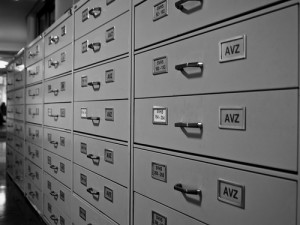 Establishing an Analytics Culture in Public Safety
-Government Technology
The explosion of big data provides a vast new resource that can transform organizations, helping them build smarter systems that drive economic growth, sustainable development and societal progress.
In the world of public safety, big data comprises existing data often stored in disparate databases, including a wide range of sources, from arrest records to court documents and mug shots. Much of it is also text-based documents, police reports, and field reports to name a few. For many agencies, it can be difficult to make sense of this data in a meaningful way that can help solve and even prevent crime. Combined with the near infinite volumes of new data sources from the Web and mobile applications, this challenge is compounded further.
Electric Zoo Festival Canceled After Two Deaths
-Billboard

The third day of the Electric Zoo Festival today (September 1) has been canceled due to "serious health risks," a statement from the New York City government announced and a posting from the festival confirmed.
The release on NYC.gov states that two fans had died and at least four became "critically ill" during the first two days of the festival (August 30-31) held on NYC's Randall's Island, and while "definitive causes of death have not yet been determined, both appear to have involved the drug MDMA (ecstasy, or molly)."
Cameras to Analyze Player Moves (NBA)
-ESPN
The NBA announced Thursday that it will install motion-tracking cameras in every arena this season to provide coaches, players and fans reams of data aimed at pulling back the curtain on what it takes to succeed at basketball's highest level.
The NBA has partnered with STATS on the SportVU cameras, and the relationship has grown from a single arena during the 2009 NBA Finals into a league-wide initiative that will be up and ready for the start of this season. The technology can monitor every move a player makes on the court, gauge how tired he is and can even keep an eye on the job referees are doing.
New California Bill Aims to Ban Ticket-buying Bots
–89.3 KPCC
For you sports fans out there hoping to catch a game, or for people hoping to see a concert or watch a play, you know you've got to buy a ticket.
But you've probably had the experience of trying to get a ticket as soon as they go on sale, only to find that they're instantly sold out.
The cause isn't just other fans like you racing to get seats, but ticket-buying bots. Those are computer programs that buy up whole blocks of tickets and then scalpers resell them at a mark-up.
It's What You See at the Concert, Not What You Hear
-Scientific American
What does it take to win a musical competition — having a performance that hits all the right notes or having the best stage presence?
When my current bandmates and I began trading emails and videos back and forth in order to conceptualize our musical project, this video of Jon Spencer Blues Explosion got passed around with the assertion that, "We oughta aim to be this much fun."
Perhaps flashy tactics work to impress ordinary rock and roll audiences, but would a passionate performance sway professional judges at an international classical music competition? A study recently published by Chia-Jung Tsay in the Proceedings of the National Academy of Sciences presents evidence that when it comes to musical performances, what you see might have a larger sway on your judgement than what you hear.
Magic Kingdoms: Why Americans Love Amusement Parks Now More than Ever
-Slate.com
August will expire soon, and with it the prime of what is projected to be a record-setting year for the business of pleasure as conducted at amusement parks. Experts expect U.S. theme-park revenue to climb to $13.4 billion in 2013—a figure that shames North American movie-ticket sales and makes Major League Baseball look small time, with Businessweek reporting that the happiest market segment on Earth has recovered from the recession more speedily than gaming or hospitality.
"Consumers have found great value in these kinds of experiences," the big fish at SeaWorld told the magazine at the end of May. (Though it turned out that SeaWorld got kind of soaked this summer, at the time the utterance met with the applause of shareholders and sea lions alike.)
Exploring the Curious Connections Between Traffic Deaths and NFL Home Games
-The Atlantic Cities
Football and cars just seem to go together. The entire tradition of tailgating is based on the assumption that fans will pile their coolers and grills into massive vehicles and, along with several thousand other auto-loving fans, make the trek to the stadium.
Just in time for the NFL season kickoff next Thursday, "Football Game-Day Fatalities," a map and analysis by IDV Solutions's John Nelson, takes a look at one of the more sobering effects of this connection, comparing the number of traffic fatalities in a given city on days with NFL home games and days with away games for ten seasons, from 2001 to 2010. The analysis and map are based on local drive time data, team schedules, and traffic fatality data from the National Highway Transportation Safety Administration.
3 Steps to More Accurate Meetings Management Data
-Meetings and Conventions
A technology platform is a great foundation for strategic meetings management (SMM). It handles all the usual tasks like managing attendance, facilitating sourcing, budgeting and reporting. But how accurate is the data that's being fed into that platform? If it's not very accurate, you'll find out soon enough.
The Science of Stadium Sound
-Phys.org
Football fans attending BYU home games the last two seasons may have noticed a few students roving through the crowd, giving their full attention to hand-held scientific instruments instead of the game.
They were physics students, and they were doing homework that fans heading to Saturday's game against Texas will want to read.
Two years ago when a new sound system was in the works at LaVell Edwards Stadium, Professor Kent Gee seized the opportunity for his students to put theories of sound propagation into practice. Wall was a grad student who helped Gee organize this unique class project.
How Marketo Got 10,000 Registrants for Their "Good to Great" Virtual Event
-Marketo
Here at Marketo, we've found virtual events to be highly successful in driving leads and opportunities. We particularly find value in hosting them ourselves. In November 2012, Marketo hosted "Good to Great—A Marketing Virtual Event" to announce the launch of our LaunchPoint™marketing solutions ecosystem. The event was one of the largest virtual events in ON24 history, with more than 10,000 registrants and almost 3,500 attendees.
Convention Center Hotel Project to Offer Small Business Opportunities
-Sun Sentinel
The developer of the new Palm Beach County Convention Center Hilton hotel is sending out a casting call to small businesses interested in learning about job opportunities associated with project.
On Monday and Tuesday, the Related Companies and partner Coastal Construction will host informational sessions in West Palm Beach to explain the project's requirements and how businesses can bid for the select jobs as construction nears kick off.