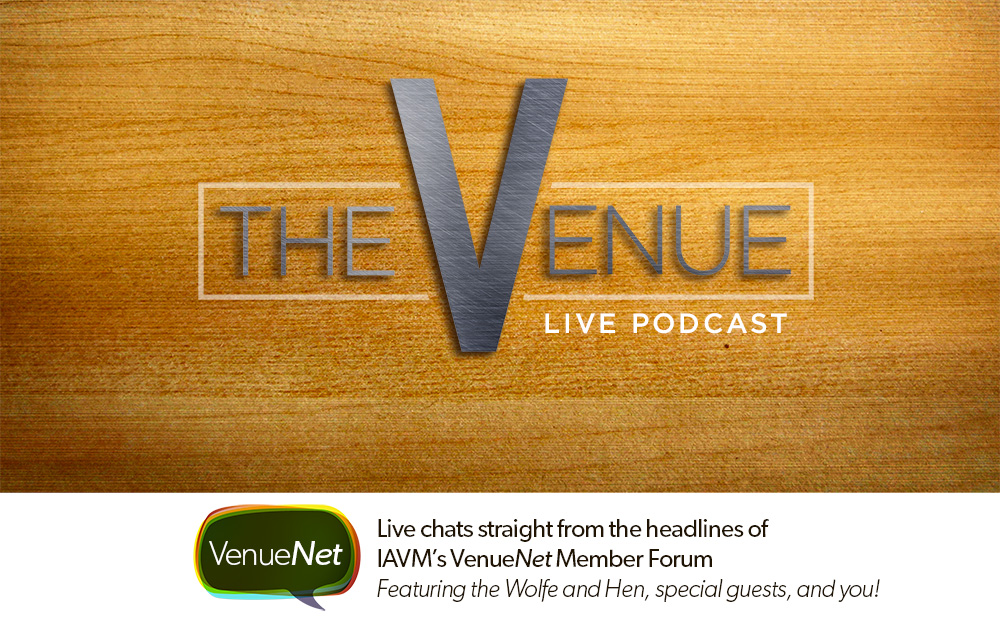 There are a lot of great discussions happening on our member-only VenueNet site, and some of you may not have time to read them all or participate. If you're one of those people—or someone who would rather listen to a discussion than read about it—then we have the solution for you.
I'd like to introduce to you IAVM's new podcast, The Venue, a monthly call-in show about the issues you face every day. The show will broadcast every fourth Friday of the month from 2-2:30 p.m. (CST). The first show airs Friday, May 22.
Follow this link to register: https://attendee.gotowebinar.com/register/500903778941863425
Greg Wolfe, IAVM's professional development manager, and myself will be the regular hosts, and each month we'll have a different guest host.
Join us this Friday, May 22, for the first episode of The Venue. We'll talk about such VenueNet topics as selfie sticks, vaping, insurance, vouchers/comps, and any other hot topics that happen this week.