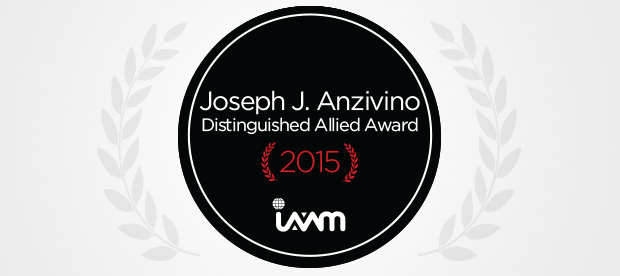 The International Association of Venue Managers (IAVM) is pleased to announce Jack Lucas, president of TicketsWest and WestCoast Entertainment, as the recipient of the 2015 Joseph J. Anzivino Award. The Anzivino Award is granted to a distinguished, Allied IAVM member for extraordinary contributions to the Association and the professional venue management industry it serves.
Lucas has been in the entertainment industry for over 38 years, and has been with TicketsWest since 1987. Prior to TicketsWest, Lucas spent thirteen years as an Event Supervisor for the City of Spokane Entertainment Facilities, which included a 2,700-seat performing arts center, a 30,000-seat stadium, an 8,500-seat multi-purpose arena, and a convention center.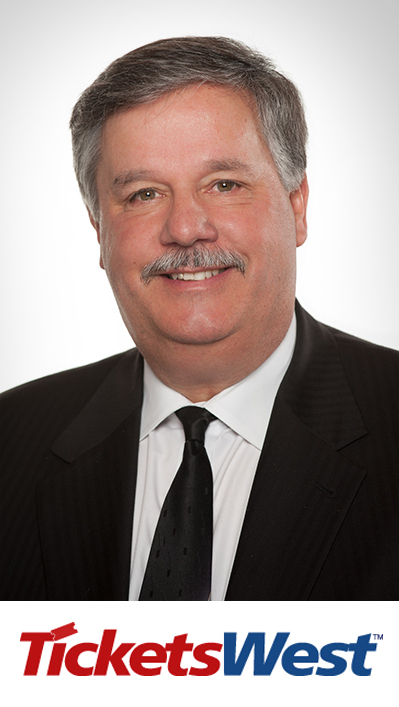 Lucas has served on numerous civic boards, including Big Brothers Big Sisters, Lilac Services for the Blind, Goodwill Industries, Eastern Washington University Foundation, and various other organizations.
Lucas' contributions to IAVM have been tremendous. He has been an active member since 2000, serving District 4 as the Allied Representative from 2001-2005, on the Allied Committee from 2006-2010, and on the IAVM Board of Directors from 2010-2012. Lucas has also volunteered on IAVM's conference planning committee in 2002, and on the Industry Affairs Council from 2006-2010.
"Jack Lucas is considered 'The Lion King' of IAVM Region IV," said Kim Bedier, CFE, chair of the IAVM Board, "but his support of IAVM has extended far beyond regional borders. I have so enjoyed working and serving with Jack. I have firsthand witnessed and benefited from his leadership, mentorship, and passion for not only our association but the industry as a whole. Jack is more than deserving of this prestigious award."
Leslie Taylor, senior associate at Gensler, and chair of IAVM's Allied Member committee, agrees. "Through his unwavering commitment to the venue management industry and IAVM, Jack embodies the spirit of the Anzivino Award. His leadership of IAVM's Allied Membership is invaluable."
"Jack has made a huge contribution to IAVM and to the Performing Arts sector during his many years of service," offered Vicki Hawarden, president and CEO of IAVM. "Jack approaches everything he does with high energy and a good sense of humor, and it is a pleasure to see him receive this well-deserved honor."
Upon being notified of receiving the award, Lucas offered the following comments:
"We all know that we do what we do because of our love for what we do, and we do it without expecting anything in return. I have had an incredible career and journey, and IAVM has been a major part of that."
The award will be presented during IAVM's annual conference and trade show, VenueConnect, August 1-4, 2015, in Baltimore, Maryland.