Janet Hamilton will leave her role as general manager of the Darwin Convention Centre following record-breaking results for the venue during her tenure. Her last day is March 8.
The center, located at the billion-dollar Darwin Waterfront precinct, opened in 2008 and is operated by AEG Ogden, the leading venue management company in the Asia Pacific Region.
"Janet's strong leadership, her marketing and major event background and understanding of Territory issues combined to deliver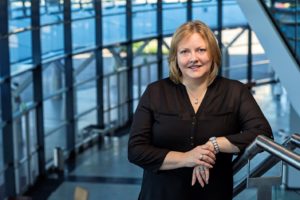 outstanding results for the Darwin Convention Centre," said Geoff Donaghy, AEG Ogden's group director for convention center. "She successfully led a team that has hosted over 61,000 national and international delegates who in turn spent $227 million in the Darwin economy. In the past 12 months, the Centre has seen a record number of bids in market and record delegate numbers attending conferences in Darwin."
Hamilton has served as GM since August 2013, and during that time the venue has won the National MEA Award for Meeting Venue 500 delegates or more, Brolga Awards for NT Tourism Excellence, a Gold Plate, and has been ranked in the top 20 Convention Centres globally by the Association of International Congress Centres (AIPC) for four years running.
She has been a passionate advocate of Darwin and the business events industry sitting on the Tourism Top End Board, the Darwin Major Business Group and the NT Major Events Board.
Donaghy said that Hamilton would be promoted within the AEG Ogden "Family of Facilities" with her next appointment to be announced soon.