Jason Stitt with the Stitt Feld Handy Group will lead two events at VenueConnect that will grab the interest of attendees. Those include both the Executive Bootcamp and well as a session on Upstart on Communication. His Canadian-based company offers professional development programs around the world and is the largest provider of dispute resolution services in the world.
With both on his schedule, he took a few minutes to share some thoughts about what to expect in Toronto at VenueConnect.
Knowing that you are doing a couple of different sessions, please share some main takeaways you would like for attendees to return to their venues with for both the boot camp on negotiation and the Upstart on Communication.
I find that one of the great things at the end of a workshop is hearing the wide variety of takeaways the participants have from the workshop. I believe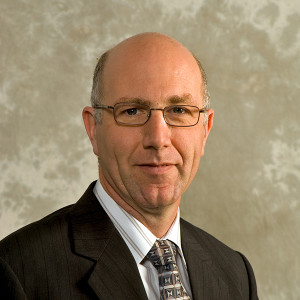 that at the end of both sessions the participants are going to feel like they are well equipped to deal with a wide variety of difficult situations that will arise for them. People tend to report that they have been able to use the skills gained in a number of different aspect of their lives. I'd like to get people to approach difficult negotiations and conversations with more ease, as well as giving skills that will help to avoid being in those problematic positions from the beginning. I find that the takeaways from the talks will give the participants the ability to better understand where others are coming from and will put them in a better position to be successful and advance professionally.
What most often gets overlooked in negotiating tactics? This must be important as it could result in all kinds of monies lost (or not earned, etc.).
One key thing that I find people often overlook is the power of a relationship. An interesting thing that I've noticed is that it can be overlooked and misunderstood in two seemingly opposite ways.
1- The most common way people overlook the importance of a relationship is to think of a negotiation as a 0 sum game. They think that winning a negotiation is getting the best possible price for the good/service they are trying to buy or sell. The flaw with this approach to a negotiation is what happens with an ongoing relationship when the person that you are negotiating with has acted this way. After a deal is reached there is likely going to be an implementation component to the agreement and the person who got a bad deal is going to want to make some of that money back somehow. This is how we end up with people who brag about haggling to get great deals, also complaining about lousy service.
2-There is another side to the coin with this. Sometimes in negotiation people will overemphasize the impertinence of a relationship when negotiating. These people can sometimes be willing to take a bad deal to maintain the relationship when there is actually a better deal available to them.
Both of these forms of overlooking the importance of relationship can be potentially damaging in the long term.
Describe the general nature of your presentations and their interactivity with the audience, etc.
In my presentations I always want to keep the audience involved as much as possible. I've sat through enough presentations where someone is at the front of the room pontificating for three hours to know what the audience thinks of that. Throughout the presentations I give I will ask for audience feedback and experience. The people that I present to always bring a lot of valuable experience to the table and I know we can all learn from that. I also like to include an interactive exercise in my talks so that people are not just sitting there listening to me. This accomplishes a couple of things. It gets the participants actively involved in what's happening (instead of checking their phones) and gives us a joint experience that we can then all discuss as a group.
Lastly, if there is anything else that attendees should know ahead of time about why they need to be at your session? Give that good sales pitch!
They should know that these will be fun interactive talks and they will learn a lot! I am going to give them a number of tools that they will be able to implement in various areas of their work. It won't just be standing at the front of the room presenting on theory, it will keep everyone interested and engaged!