Jeff Kossow, the executive director of the Sanford Center in Bemidji, MN, has resigned to take another job in Washington state.
According to a press release from VenuWorks, the Ames, Iowa-based management company running the facility, Kossow is leaving for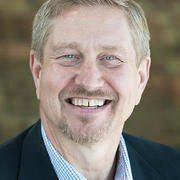 an executive leadership position at a law firm and will be relocating to Kennewick, Wash. Kossow's last day leading the Sanford Center is June 30.
"I am very thankful for Jeff's leadership at VenuWorks. He will be greatly missed," VenuWorks President Steve Peters, CVE, said. "However, I understand and support his decision to make this transition."
The city of Bemidji, which owns the Sanford Center, contracts with VenuWorks to manage the facility. In the press release, Bemidji Mayor Rita Albrecht said Kossow made "significant contributions to the Sanford Center."
"He has been a tremendous asset and we are grateful for everything he has accomplished," Albrecht said. "I wish him and his family the very best."
Kossow took on the role of executive director in September 2016, succeeding Mike Cronin, who held the role from April-August 2016. Cronin had replaced Curtis Webb, who helmed the event center from late 2012 through April 2016, before leaving to take a similar position at another VenuWorks facility in Bloomington, Ill.