By Sarah McAlister
Kerry Painter, CVE, director of the Raleigh Convention and Performing Arts Complex, announced that Jim Lavery, general manager of the Duke Energy Center for the Performing Arts, will retire at the end of March after a 40-year career. Michelle Bradley will serve as an interim assistant general manager upon Jim's retirement.
During Jim's 40-year career in the greater Raleigh Area, Raleigh Convention and Performing Arts Complex, and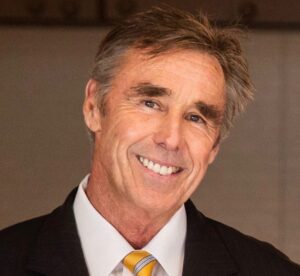 Duke Energy Center for the Performing Arts, he has served in many capacities, the latest as the general manager of the Duke Energy Center. During his career as general manager, he worked with national and international promoters to bring performances and concerts to the Raleigh area, which resulted in many memorable experiences enjoyed by millions of North Carolinians and others.
Under Jim's leadership, the Duke Energy Center became a leader in the national performing arts community. As the executive director of Broadway Series South, Jim was able to bring national Broadway tours to the Triangle area, most notably First National Tours of The Phantom of the Opera, Rent, Hair, Miss Saigon, Les Misérables, Disney's The Lion King, Jersey Boys, as well as many other performances. Jim was a Tony® voter for 25 years.
Jim was the executive producer for the Wake County Public School productions of Les Misérables, and Disney's Aida which provided an opportunity for WCPSS students to showcase their talents. He has also collaborated with North Carolina Symphony, North Carolina Theatre, Theatre Raleigh, PineCone, and the arts community to recognize and promote local and state talent. He served on several local organizing committees; Rock 'n' Roll Marathon, NHL All-Star Game, Tour DuPont, Ironman Triathlon, IBMA, and First Night Raleigh.
Jim's significant legacy in the development of performing arts and promoting the Triangle will have a lasting impact.
Sarah McAlister is marketing manager for the Duke Energy Center.