By R.V. Baugus
We are a couple of months late to this retirement party, but want to wish Jody Ulich, Convention & Cultural Services Director at City of Sacramento, all the very best in her next exciting chapter of life.
The retirement actually happened in August and from here we will let Jody tell from her LinkedIn page why that particular month made the most sense to her. We know you will understand!
"Well – today is the day to let all of you know about "Infinity and Beyond". Or at least my beyond. As I told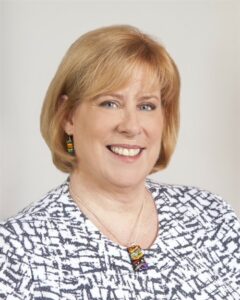 the Executive team – 8 is my favorite number. My birthday is in August (8), on the 18th – and for this message – I will be getting to that 8 years of service with the City of Sacramento. What better way to bid adieu and announce my retirement than surrounded by the incredible infinity symbol – 8 – signifying a concept of limitless eternity.
"I have been so privileged to serve the cities I have worked in: Phoenix, Tempe, Fort Worth, and now Sacramento. My time in each has been etched in eternity – leaving my mark, ever so subtly in each. Helping to establish the Phoenix Office of Arts & Culture; a new Performing Arts Center (The TCA) in Tempe, secured funding for the arts in Fort Worth; and renovations to our facilities here in Sacramento – those accomplishments in each city will live on way past my time and I am honored to have been a part of each (and so much more in all reality!). Overall – a total of 35 years of service to these four communities!
"Ready to be "RED" – retired, extremely dangerous."
Eight is great and so are you, Jody. Thank you for an incredible career!