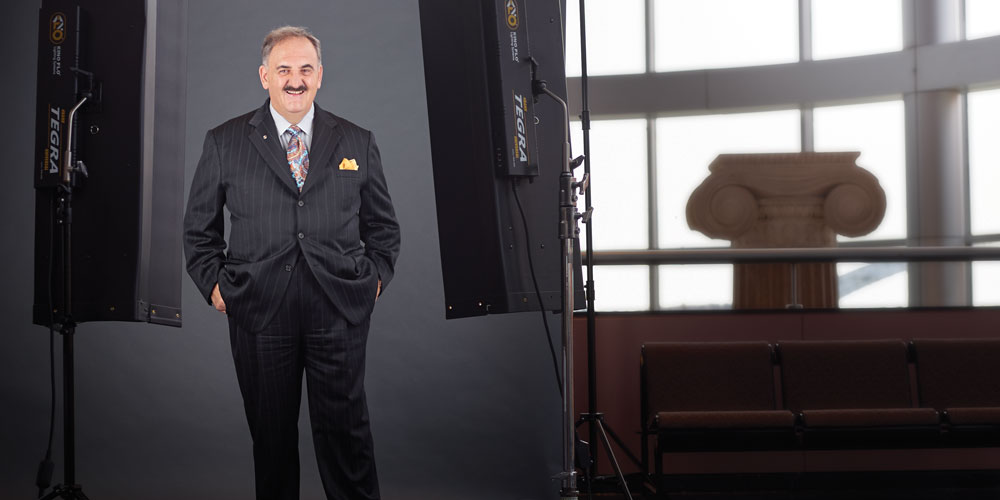 It is with great sadness that we share with you that Joe Floreano, CFE, longtime IAVM member and executive director of the Rochester Riverside Convention Center in New York, has passed away due to cancer. He was 67.
"We lost an amazing person and friend," said IAVM member Lional Dubay, assistant vice president and director of the business services division at the University of Florida. "He will be missed but always in our hearts. My thoughts and prayers go out to Joe's family during this difficult time."
Floreano began working at the convention center in 1983, and over the years, received numerous accolades from New York's senate, assembly, and governor for his leadership skills and community involvement. He was a past IAVM chairman, a Charles A. McElravy Award honoree, and recipient of the 2014 Legacy Award for venue management excellence, awarded by the IAVM Foundation.
The City of Rochester will honor Floreano's legacy by renaming the convention center as the Joseph A. Floreano Rochester Riverside Convention Center. The mayor, the Rochester Convention Center Management Corporation Board of Directors, and the Rochester City Council and members will gather for a special ceremony on Wednesday, September 24, for the naming, and the city is web casting it live at 2:15 p.m. (ET) at http://www.cityofrochester.gov/mayorwebcast.
"Joe's many contributions will be with us forever, but this historic and tangible legacy of his leadership will remind everyone, on a daily basis, how much Joe did for the industry and his city he loved so much," said IAVM member Steve Gregosky, senior vice president of business development for Ovations Food Services.
Floreano's love for the venue industry was evident to all, and was recognized this past July during the IAVM Venue Industry Awards Luncheon at the VenueConnect Annual Conference & Trade Show in Portland, Oregon.
Jason Rittenberry, CFE, chair of the IAVM Foundation Board of Trustees, and Brad Mayne, CFE, president and CEO of MetLife Stadium, presented Floreano with the 2014 Legacy Award—a prestigious honor that recognized Floreano's significant support and impact on the industry through his involvement with the IAVM Foundation.
Inseparable from Floreano's role with the Foundation is the new Build An Amazing Future campaign that debuted during the ceremony. The new projects from the Foundation carry on Floreano's passion for young professionals in the industry, and include a 30-Under-30 development program, as well as an unprecedented number of scholarships to each of the major conferences and schools hosted by IAVM.
The Foundation is pleased to announce that the Joe Floreano Scholarship fund is being established within the Build An Amazing Future project, serving as an enduring reminder of Floreano's unwavering commitment to passing an amazing future down to future generations. More information about the Foundation campaign is available at iavm.org/AmazingFuture.
"I am so sorry for the loss of such a great friend and colleague," said former IAVM President and CEO Dexter King. "Joe was the consummate gentleman, full of love and care for all. I don't think he ever met a person where he didn't express genuine interest. He has helped shape my own life through the witness of his own. I will always cherish his time on this earth. Rest in peace, Joe. We will carry on your legacy as best we can."
(Image: Ira Morris)