By R.V. Baugus
John Ayo, the appropriately named Chief Balancing Officer of Travel Balance (tagline: Where Healthy Travel Drives Greater Business Profitability) knows of whence he speaks on the topic of wellness, an area of life that we all need to give serious attention to in times of COVID-19 and more.
To that end, you will want to be sure to hear John's presentation at VenueConnect20 when he speaks on Wellness Magic: Inside Secrets to Boost Your Immune System To Keep You Well.
What are the best ways to boost your natural immunity to keep you healthy during these crazy coronavirus days? John will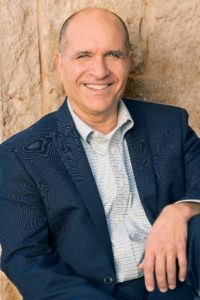 share immediately useful tips for healthy choices that you can make to maximize your immune system's ability to keep you healthy. You can't perform at your best in work and life if you don't feel well. This content packed and fast-paced presentation will unveil natural health secrets that can help your body to heal itself. Don't miss this fun, engaging and one of the most entertaining wellness sessions you will ever attend!
But before you attend, we want you to know a little bit more about John and a little bit more about the session The balancing officer took time out of his balanced schedule to visit with Venue Professional for a chat on his presentation.
VP: Share with our readers just a little about yourself and the overarching mission of Travel Balance.
JA: My passion is in teaching and inspiring people to take care of their health and wellness as it is difficult to do anything else in life when you don't feel good. My primary focus has been on travel wellness, but during our current adventure I tend to teach more about general wellness and how we can stay healthy during these stressful times.
VP: Speak some to how your areas of expertise work well within our industry of public assembly venue management.
JA: As with any industry, it's difficult for you to host events at your venue if you (and your frontline staff) are not feeling well. Venue management can be very stressful, and you can't take care of your patrons if you are sick at home (or at work). I inspire people to take wellness seriously so that you can provide the best experience possible for your customers.
VP: Wellness is a huge, huge topic these days. I would imagine it to be a topic that cannot be stressed (pardon the pun) enough.
JA: Well said. When you have your health anything is possible, when you don't have your health, nothing else matters!
VP: What will be some highlights of your session that should make attendees want to attend?
JA: I will share one simple thing you can do to drastically improve your health, keys to managing stress, and learning the best things to eat and supplements to take that will help your body to heal itself.
VP: How about takeaways. What will some of those be?
JA: There are several, including optimizing your health around technology, learning the best ways to get your energy and balance back, and maximizing your immune system's ability to keep you healthy.
VP: What have you most discovered about people and/or businesses during this current pandemic as it relates to wellness?
JA: More people are being forced to go inside and face emotional traumas and challenges that they have been avoiding for many years. While painful, it can be one of the most freeing things in your life. This pandemic has brought on way more compassion than I've seen in a long time. We will come out of this better than before, with so much gratitude for things we used to take for granted.
VP: Is there anything else you care to share with our membership?
JA: While it may seem that events will never come back, keep the faith that this will pass and we will emerge a much better society as a result. We may not be able to change the world, but by focusing on being the best you can be you can change YOU and one by one we CAN change the world.