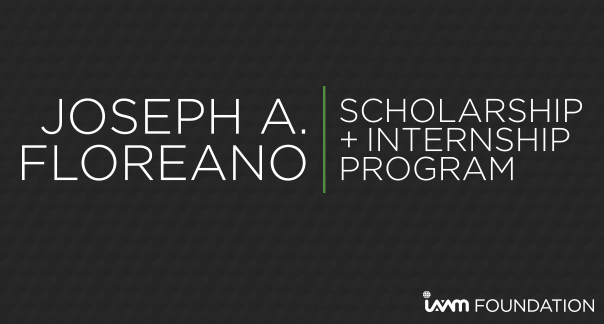 As AVSS and PAMC 2016 approach, we looked back on our 2015 Joseph A. Floreano Scholarship + Internship Recipients for AVSS and PAMC to see where some of them are in the industry today. Learn more about them below.
AVSS:
Aaron Dimatulac, Student Intern, Missouri State University – Entertainment Management

After interning at AVSS and VenueConnect in 2015, Aaron accepted a position as the audio & visual technician at JQH Arena in Springfield, Missouri. Recently, Aaron joined the band SayWeCanFly, where he currently serves as a guitar tech, merchandising manager, and assistant tour manager as they begin their 2016 tour of North America and Europe. Click here to learn more about Aaron's experience as the AVSS Student Intern in 2015.
PAMC:
Annie (Salamunovich) Wilson, Outstanding Leadership Scholarship Recipient

After serving as the part-time marketing & promotions coordinator with Portland'5 Centers for the Arts in Portland, Oregon, Annie accepted a full-time position as the assistant production supervisor. Additionally, Annie joined the PAMC Planning Committee and was selected to the IAVM Foundation's inaugural 30|UNDER|30 class of 2015.
Jennifer Smart, Scholarship for Industry Women Recipient

After serving as a box office assistant at the Missouri Theatre in Columbia, Missouri, Jennifer accepted a position with VenuWorks as the assistant box officer manager at the U.S. Cellular Center in Cedar Rapids, Iowa.
Kendall Judy, Student Intern, University of Alabama – Masters of Fine Arts in Theatre Management

After interning at PAMC and graduating from the University of Alabama, Kendall accepted a full-time position as the marketing project coordinator at Skylight Music Theatre in Milwaukee, Wisconsin.
Please join us in congratulating these young professionals as they continue to develop and Build Amazing Futures in the industry!