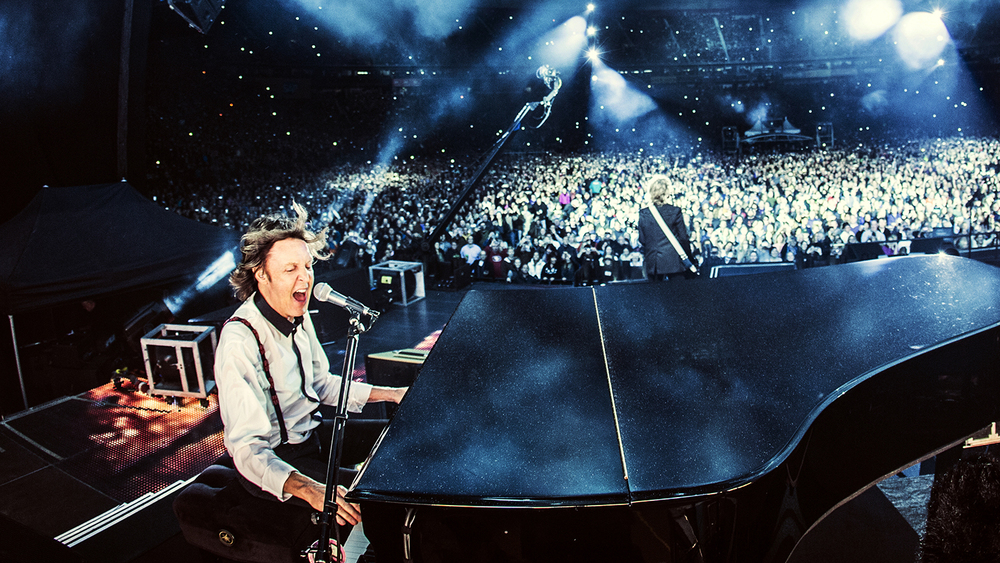 It's only one song. It's not even my favorite one by the artist. Doesn't matter, because I'd be on stage next to him. In fact, as I look around, I would be able to see the rest of the band and the stage crew.
That's what you can experience in Jaunt's virtual reality (VR) release of Paul McCartney playing "Live and Let Die" at San Francisco's Candlestick Park.
If you own a VR headset, such as Google Cardboard, just load the app onto your Android phone, put on your headset, and start singing along with Sir Paul.
"[Jaunt VR's CTO Arthur] van Hoff recounts that when Jaunt gave Macca a demo, 'Paul McCartney was blown away, saying 'Oh my god, I've seen the future. We need to do something together. I'm playing at Candlestick tomorrow. Why don't you come record," Josh Constine wrote for TechCruch.
Constine tested the app and found it to be a very accurate experience.
"You're dropped on stage and it's hard not to feel the bashfulness and excitement when you look out onto massive crowd," Constine wrote. "The picture looked sharp on an Oculus DK2, and everything was laced together well enough to prevent dizzyness. You'll be shocked by the pyrotechnics, and lament the modern condition when you see no faces in the front row, just a wall of people holding up their camera phones."
Check out Constine's article to learn more about VR and Jaunt's McCartney app.
(Image: Jaunt)