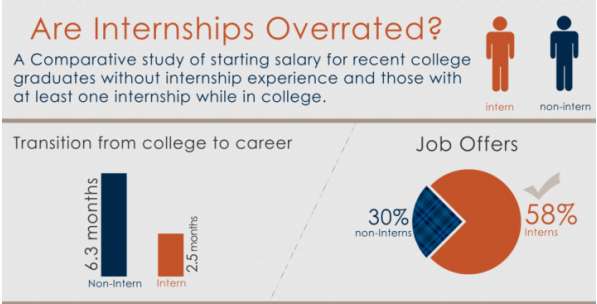 Many of us are taught that in order to get hired into our dream venue career, we just need to know all of the technical aspects of our selected profession—basic venue operations, booking and scheduling, marketing and sales, finance, food service, crowd management, and general workplace stuff, like time management, email, and voicemail etiquette.
But, in fact, what might be equally, if not more important, isn't necessarily what you know, but who you know, or more accurately, Who Knows You.
In a recent Forbes article, Internships May Be The Easiest Way To A Job In 2013, an Internship.com survey polled more than 7,300 students and recent graduates, as well as over 300 human resources and recruitment professionals, and found that internships truly have become the "new interview" in the job search process for students and employers alike.
For those seeking a venue-related job, one internship opportunity is through IAVM's Venue Management School as and the Graduate Institute. The school takes place May 31-June 5, 2014, at Oglebay Resort in Wheeling, West Virginia. The week-long immersion into venue management is one place venue pros go to hone their skills, visit with colleagues and network to make new connections.
Venue Management School attracts all types of venue professionals: executive directors, department heads, allied members (venue service and product providers) who want to get a broader perspective on venue management, people new to the industry, and veterans who want to keep up with the industry. Not only will you get a good overview of venue management, you begin to build this amazing network that can really give you a leg up when it comes to getting a job.
Robyn Williams, the executive director of Portland'5 Centers for the Arts and an instructor at IAVM's Venue Management School, has some great tips to take advantage of your captive audience of venue pros who attend Venue Management School and the Graduate Institute.
Williams says, "Interns should network like crazy with fellow interns, students, and with the faculty. You're hanging out with some of the best and brightest in our business. Interns help out with a variety activities and are generally assigned to one classroom where they can assist the instructors. Be friendly, actively participate, and network, network, network!
1. Network
2. Network
3. Be prepared to help me with the projector. (I'm terrible with technology….)
4. Have fun. Don't be afraid to strike up conversations with people you don't know. This is always a great bunch of people, and everyone loves spending time with the interns. Take advantage of that."
Take advantage of both the learning opportunities and the networking, and fill out an application to intern at VMS and VMS-GI. The deadline to apply is March 31, 2014, and there are eight slots available. Venue Management School is one of IAVM's most sought after programs. By becoming an intern, you'll not only be able to hear what the pros are learning, but you'll be able to network with someone who might become a future boss.