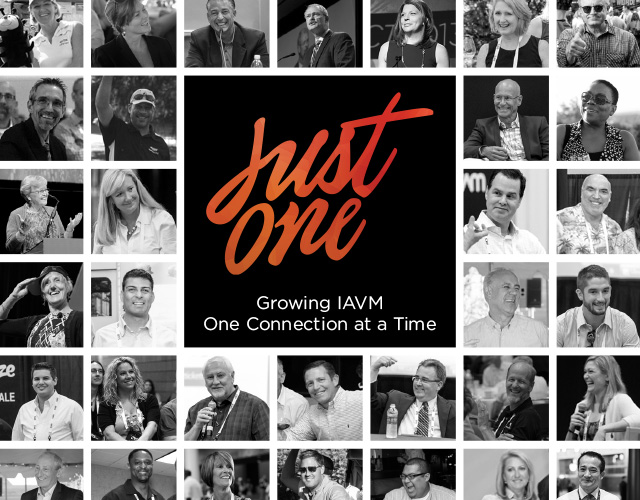 An annual membership recruitment campaign gives all IAVM volunteer leaders – Board of Directors, Board of Trustees, Regents, Governors, all Committees and Task Forces – an opportunity to recruit at least one new member just as the name indicates.
IAVM's leadership has proven they are committed to IAVM's growth and this is evident in our most recent campaign results. In 2018, the JustOne campaign resulted in 99 new members.
GOAL: Today, we have 289 individuals involved in IAVM's governance. If every volunteer recruits just one new member it will give us 100% participation, potentially adding another 289 new members. The campaign runs through December 31, 2019.
This endeavor is important as IAVM's governance is working hard to identify the next round of leaders to propel IAVM into the future. There are many bright superstars in our industry and we need them involved in our association. By having a larger more diverse network, everyone benefits. Get more information on JustOne by clicking here.
If you have questions, contact Gina Brydson, Director of Membership.