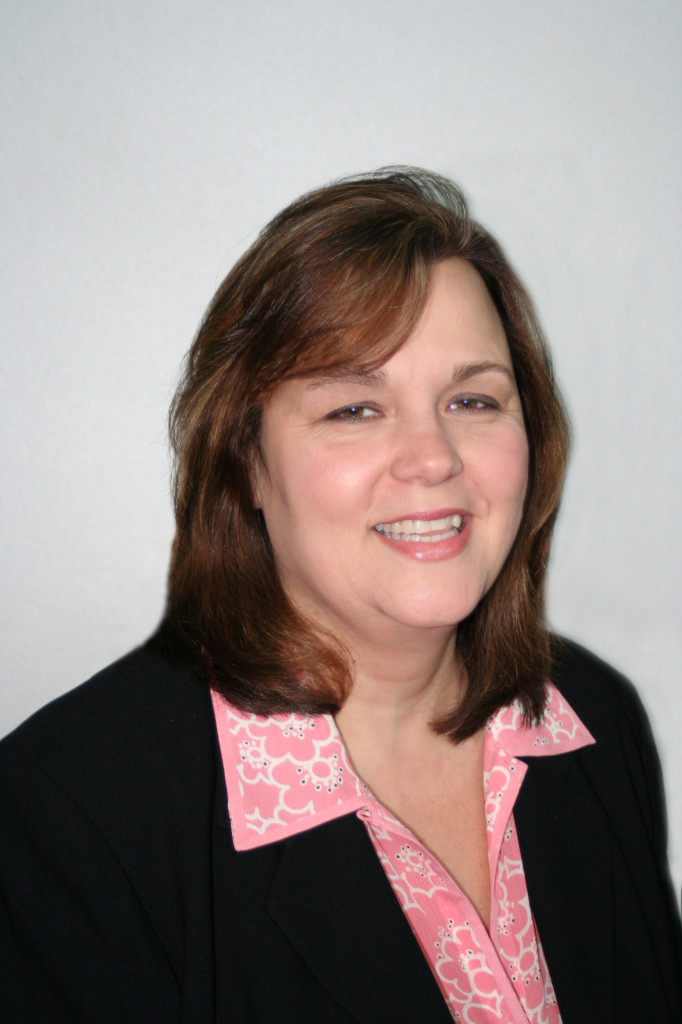 Karen Totaro, CFE, prides herself as a woman who is in control of her job responsibilities, in control when faced with difficult challenges and in control of her emotions. So upon finding out she had been nominated for the Second Vice Chairman slot on the IAVM Board of Directors, emotional control may have gone out the window. Karen Totaro, assistant general manager of the Duke Energy Convention Center in Cincinnati, admitted, "My first thought was 'OMG!' I was just flying when I got the word and was so excited and thrilled that I immediately called my mom, siblings and dearest friends and then I thought, 'Oh crap, I must be getting old!'"
Instead we think Totaro is only getting better, which can be said of all the individuals who have carried the title of either IAVM President or Chairman over the years.
In recent years, the number of females who have or will be carrying the Association's highest volunteer title has increased greatly. Consider that only Mildred Grood Perry, CFE, in 1975-76 broke up what had been to that point, an all-male history of leaders going back to the Association's formation in 1924. It would not be until 1997-98 when Doris Stovall, CFE, took the lead reins that another female would guide the Association. But once a new decade and new century began, Carol Wallace (1999-2000), Robyn Williams, CFE, (2008-09) and Shura Lindgren-Garnett, CFE, (2009-10), all led IAVM. Williams and Lindgren-Garnett, in fact, became the first two females to lead in back-to-back years, a feat that will soon be duplicated by Kim Bedier, CFE, (2014-15) and Totaro the year after Bedier.
"What I see in this industry is women all around me with so much passion for what they do, and just a pure enjoyment for the business, the camaraderie and the potential for what can happen next," said Totaro. "I see more women than ever raising their hand, volunteering and working their way to the front of the line and I love it. What I also see is young women coming up in our venues who don't even see a male/female leadership issue; they are simply going for what they want and that needs to be applauded and encouraged every step of the way. Having a female President/CEO in Vicki Hawarden, who is so talented and who is building such a strong infrastructure for IAVM, is also a statement in itself. It says a lot about all the men and women on the board at that time who said yes to her hire."
Totaro finds herself in an advantageous position after having watched her female predecessors guide IAVM. She quickly points out that she sees them as leaders and even more as ground breakers. "First of all, Robyn and Shura are my 'go-to girls,'" Totaro said. "They are amazing leaders first and women second. I watched them both going through their time in the chairmanship role and took away so much from watching more than from our conversations. In Robyn's case, I loved how she used her sense of humor and ease with people to help build collaborative environments. She always had a quick laugh and big hugs for people and that meant so much to members who approached her or worked with her. In Shura's case, I loved how articulate she was and her patience in collecting good information and asking lots of questions that would lead her to solid decisions. Both women are doers … roll up the sleeves and get down to it. That's me … if I'm in I am all in!"
For anyone aspiring to any kind of volunteer or leadership role within IAVM, Totaro suggests the importance of giving back as a means to not only learn but to build valuable support groups and mentors along the way. "It just means the world to me to be recognized as someone who has contributed to an industry I cherish," said Totaro. "Professionally, I have not forgotten all the roles I have had in this business and all the venue types and sizes I have had the pleasure to work in, because all of it make things so relatable in this industry. When I started working at the Assembly Hall Arena at the University of Illinois it was simply with the intent of paying for college, but no one was more surprised than me to realize I found a career (my major at the time was Agriculture Economics…don't ask). What helped me grow and learn in this industry was to give back through generosity of time. After I graduated from the Venue Management School (formerly PAFMS) I remember attending the annual conference and seeing some of my former instructors who I rightfully saw as giants in the industry."
Karen went on to say, "To this day I remember having a conversation with Kevin Twohig, who had been an instructor, and thinking, 'Oh my God, he talked to me and remembered who I was!' It meant the world to me that he took the time to chat with me. Now I would bet if you asked Kevin he'd have no recollection and thinks he talks to hundreds at those events as no big deal. That is the key…each one of us is a big deal, our time is a big deal, who we give time to, and what we give time to very much matters. When we give our time to our industry through committees or in answering a call for help from a peer or chatting with a young up-and-comer at a convention it means something and I want to carry that into the next four years in this senior leadership role should the members approve my nomination."
We are confident that the members will approve Karen's nomination and look forward to her leadership, poise, energy and passion that she will most certainly bring with her to the role.