Kentucky Venues signaled its commitment to increasing revenue and sales opportunities with two new hires of a chief revenue officer for Kentucky Venues and director of sales for the Kentucky International Convention Center. Both executives are development and sales industry veterans.
"This is the beginning of a strong sales initiative for Kentucky Venues," said Jason Rittenberry, president and CEO. "We are focused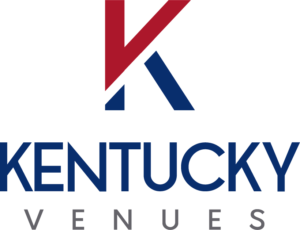 on aggressively increasing revenue streams, identifying new areas of revenue and seeking new business. These new hires are leaders in revenue and business generation, and we look forward to them joining our strategic team May 1."
Gary Friedman, chief revenue officer, is charged with increasing revenue for the Kentucky Exposition Center, Kentucky International Convention Center and in-house produced events, which include the Kentucky State Fair, National Farm Machinery Show, North American International Livestock Expo and Kentucky Hoopfest. Friedman most recently served as general manager of Louisville Arena Sports and Entertainment Properties at the KFC Yum! Center, and is experienced in college-level athletic promotions and sponsorships.
Patrick Gregory, director of sales, is tasked with recruiting downtown convention and meeting business for the Kentucky International Convention Center. Experienced in hospitality management and having worked with properties in Cincinnati, Northern Kentucky, Cleveland and Jeffersonville, Indiana, Gregory most recently served as director of resort parks for the Kentucky State Park system.
"The Kentucky International Convention Center's expansion allows us to pursue and sign not only more business, but more types of new business," said Rittenberry. "Gary and Patrick have the experience and expertise to boost our revenue and client base, accomplishments that will benefit not only Kentucky Venues, but the entire Louisville business community and beyond."
In another personnel move, Kentucky Venues' Executive Budget Director Kevin Moore was promoted to chief financial officer. Formerly with Louisville Metro Finance, Moore has been with Kentucky Venues since 2013, and will continue to provide strategic financial leadership. Rittenberry said he is "confident in Kevin's expertise and acumen. He is certainly deserving of this opportunity and promotion."