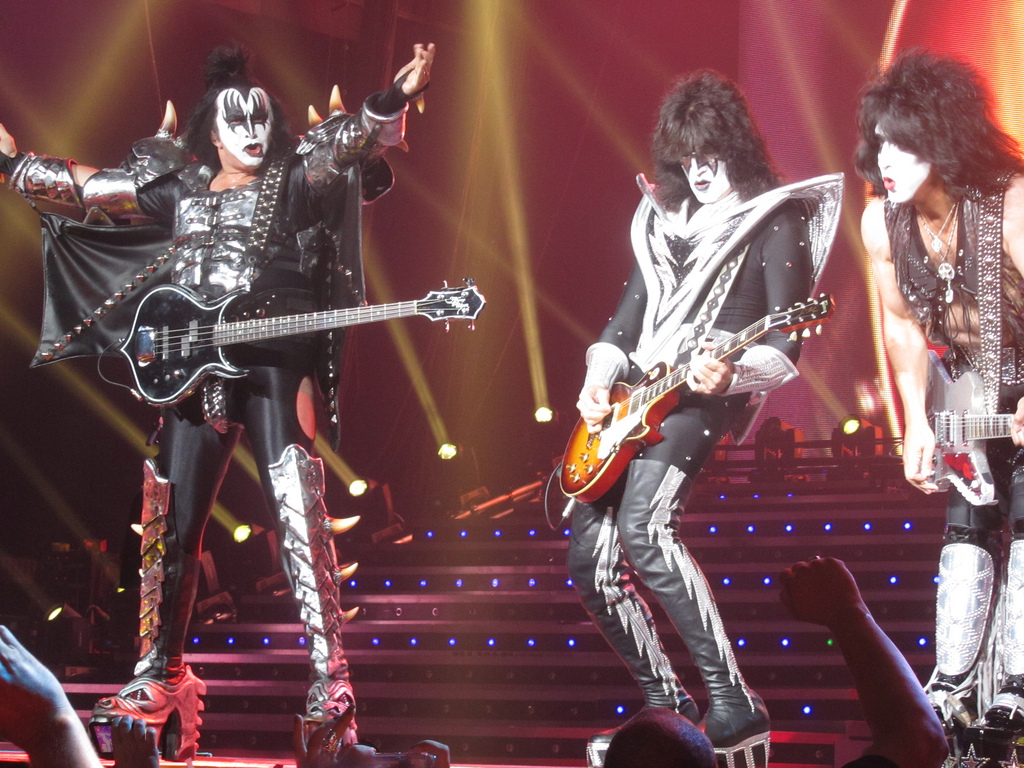 My two favorite bands when I was five were KISS and the Village People. Obviously, I had preference for dramatic flair when it came to music. You know what else has a taste for dramatic flair? Las Vegas. So, it makes sense to have the hottest band in the world play America's grown-up playground for a string of dates, or as they say in the biz, a residency.
"What happens in Vegas will not stay in Vegas, not if we have anything to do with it," said Gene "The Demon" Simmons. "We intend to blow the roof off the Hard Rock Hotel & Casino." Tickets go on sale July 18.
KISS's first-ever residency runs November 5-23 at The Joint inside the Hard Rock Hotel & Casino Las Vegas. It's called "KISS Rocks Vegas," and it was designed exclusively for the venue in partnership with AEG Live. Expect elaborate sets, pyrotechnics, platform boots, and plenty of rock 'n rolling all night.
And if you can't wait to see KISS in Vegas, Yahoo will stream their concert from the PNC Music Pavilion in Charlotte, North Carolina, via the Live Nation Channel on Yahoo Screen on Saturday, July 19.
Now, excuse me while I go listen to my Destroyer album.
(photo credit: Beanhammer via photopin cc)