(Editor's Note: Earlier this year IAVM Director of Safety & Security Mark Herrera took his live safety training and situational awareness to Denver Arts & Venues. In August, Mark's training paid off in a real-time incident at a city venue that mitigated what could have been a more serious situation. Kristin Morgan-Hughes recently shared the benefits of Mark's training. There is no better testimony for your venue taking the training after reading what Kristin has to share.)
On August 21, 2022, ingress was in full swing for the national Broadway tour of Pretty Woman. Typically,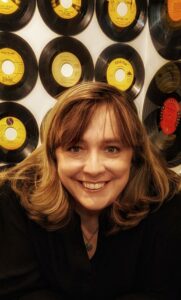 this process takes an hour. About nine minutes into the ingress process my security manager came up to me and said, "Do we know why SWAT is outside?" I looked up and saw several officers in tactical gear and automatic rifles. My stomach sank and my first thought was, "No. Not us."
I walked outside to find one of our off-duty officers. In hindsight, I probably shouldn't have just walked outside, but I was flooded with thoughts and questions. I was on a singular mission to find out what was going on. I stepped outside and found our off-duty officer. This is an officer who is always smiling. Never have I seen him this serious. He knew he had to be clear with me because he knew I would be one of two to start rallying the troops. He looked at me, no smile, and said, "Active shooter."
I know now that he said a lot more in that moment, but all I heard was that phrase. "Active. Shooter." My heart raced, my mind flooded but the officer grabbed my arm and said, "Are you ready? I need your help."
That was good enough. I was back. I was able to focus. He explained that we needed to get everyone inside the theatre because we were looking for the shooter. Our venue's parking garage is attached to our venue. We were told he had a gun and was in the garage. As the information settled with me, my co-manager and I spoke briefly and "went into action."
We learned in our training with Mark that panic helps no one. Calm demeanor is key. We never said the words "active shooter" to our staff but were very firm and kind in our instructions. We implemented a radio silence mandate with our staff so that my partner and myself could communicate openly with each other and the supervisors. We stationed the staff inside and gave them language to use with the patrons. They were directed to welcome them into the building, let them know that the show is delayed in its start and that information will be offered as soon as we have it. The bar staff opened the bar to everyone and offered free bottled water to our especially anxious patrons. We were told by Denver Police Department to lock the building down and prevent anyone from leaving. We were authorized to use the language, "Under the order of Denver Police, we are in a lockdown at this time." While it is frustrating not to be able to answer inevitable questions that follow a statement like that, it was a good statement to make. It was clear and concise.
My partner and I stood outside of the venue and directed all patrons into the building per DPD instruction. My partner was placed behind a concrete pillar with a bullhorn, and I stood with our DPD officer because my position was exposed. In order to mitigate the panic that could ensue, we continued to greet our patrons by saying, "Hi folks, welcome! At this time, we are under a lockdown order from Denver Police. We need you to enter the building as quickly and safely as possible. Please enter now."
That seemed to work. People didn't ask questions, they just followed directions. Once inside the building, they were greeted by our usher staff. We re-deployed our staff to all emergency exits and near restrooms. We wanted to make sure we could move the patrons out of the back of the building if needed and wanted to keep an eye on the restrooms to prevent people hiding in them.
About 30 minutes before the show was scheduled to start, we got permission from the tour to open the house of the theatre and allow ticketed patrons to enter and find a seat. This relieved a lot of congestion from the lobby. Once again, we re-deployed our staff to guard exits and make sure everyone was able to find their seat.
Meanwhile, outside, the search for the person was still underway. Approximately 20 minutes after the lockdown went into place, the call was downgraded to a suspicious person. We got a little more information. Apparently, the person had a "long gun" and was looking for an ex-girlfriend. DPD was confident he was no longer in the parking garage, and they were double checking the rest of the venue campus. We were confident we would get the all-clear within the next half hour. In the meantime, we continued the protocol we had been using to get everyone off the galleria (space in front of our theatre) and into the building. Our team continued to remain calm and move with the flow of the situation. Not a single usher was in a panic or asked to leave. It was a remarkable sight to see.
At approximately 8 pm we got the all-clear to release the patrons in the lobby and give a choice to the ticketed patrons. They could stay and watch the show which was going to start in about 20 minutes, or they could leave, and the box office would work with them on a refund. The show definitely went on (fifty minutes after its scheduled start time)! Way over half of the patrons stayed. Amongst the patrons who chose to leave were a family that approached my partner and thanked him for our calm staff and positive attitudes during a situation that was clearly stressful. That party then shared with my partner that they chose to leave because they were just a little too emotional at the moment. The reason for this was because they were at Columbine high School when that shooting occurred.
In hindsight, I have a ton of questions. However, I will NEVER cease to be amazed by my staff. This was a DIRECT result of the training we received from Mark. The most important takeaway for me was this: Our situation was NOT an active shooter situation when it was all said and done. We were very lucky in that regard. We did not, however, know that was the case. Our training kicked in and we couldn't have been happier with our staff. This training is something you should hope you never need. But having it and not needing it is so much more reassuring than needing it and not having it.
Thank you to Mark. I got through the situation because I was lucky enough to participate in his training.