By Jennifer J. Douglass, CTA, Communications and Marketing Manager
After an extensive nationwide search, Krystine St. Michael Bussiere, CMP, has been named Director of Sales & Marketing for the Baltimore Convention Center. Krystine will be responsible for leading a team of 14 who will be working with Baltimore's hospitality partners to sell and service the Center.
Prior to coming to the Center, Krystine was the National Sales Manager for the Connecticut Convention Center in Hartford, Connecticut. There she focused on various market segments within the Washington, D.C., Maryland, and Virginia association markets. She was awarded the 2017 President's Award from the Waterford Hotel and Venue Services/Hotel Group for her efforts in securing new business for the facility. Krystine is a dedicated member of the Chesapeake Chapter of PCMA, where she served as President of the Board in 2017.
Krystine's appointment as the Director of Sales & Marketing has brought her back to the place where she began her hospitality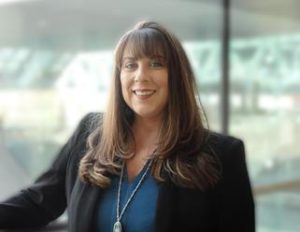 career. She began working at the Center 15 years ago after graduating from Towson University with a degree in Business Administration and Marketing. Krystine's business acumen, strong sense of customer focus, and commitment to success were beneficial as she took on roles in management for convention services and sales within the organization.
"Krystine's experience in both sales and services gives her a unique perspective for this role. Having someone who understands the type of business that is a good fit for the City of Baltimore and has the hands-on experience in servicing events in the Center is invaluable. We are pleased to have her back in this leadership role", said Peggy Daidakis, Executive Director for the Baltimore Convention Center.
"I am thrilled to be back to serve in this important role. I have a real passion for the Baltimore Convention Center and the City of Baltimore. Our client experience, the development of our sales and services team, and the formation of meaningful industry partnerships are my cornerstone keys for success. My goal is to expand and broaden our reach as we build on our reputation industry wide," Krystine said about her new role.
Jennifer J. Douglass, CTA, is Communications and Marketing Manager of the Baltimore Convention Center.