By Dennis Dennehy
AEG Presents, a global leader in concert promotion and artist development, announced that Larry Fontana is riding off into the sunset after a storied career in the Texas live events market.
Fontana joined AEG in 2004 as the General Manager of what is currently known as the Theater at Grand Prairie in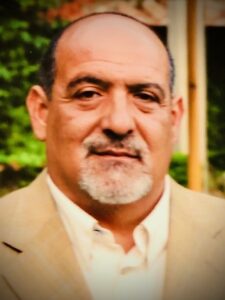 Grand Prairie, TX. He eventually moved on to the position of VP of Venue Operations at AEG Presents working with and developing venues and personnel across North America.
"As almost everyone in our industry is aware, Larry and I go back to the 80's," remarked Jay Marciano, Chief Operating Officer of AEG and Chairman and CEO of AEG Presents. "Together, we opened countless venues, and put on more concerts and slayed more dragons than I can remember. Our industry will miss this great pioneer, AEG will miss our colleague and I will miss my friend."
Fontana was no stranger to the event business, working at the concession stand of his grandfather's movie theater when he was only 12. While attending the University of Texas in Austin, he worked part-time at the Palmer Auditorium. In 1977, he moved to the Frank Erwin Center on the UT campus as Associate Director. He joined MCA/PACE concerts in 1989 as General Manager of the then-named Coca Cola Starplex, a 20,000 cap amphitheatre. In 2004, he joined AEG Presents (when it was known as AEG Live) as GM of the Nokia/Verizon Theatre in Grand Prairie, a venue that can transform from a 6,000 capacity theater to a more intimate 1,800 capacity venue via its motorized reduction walls.
"I have been fortunate to work with many of the best venue managers in the business and have been associated with many outstanding venues and always have been supported by great staff members," Fontana said. "I have always said my career beat the heck out of working for a living. But now it's time for me to hang up the laminate and watch our business be reborn again."
Dennis Dennehy is Chief Communications Officer at AEG Presents.