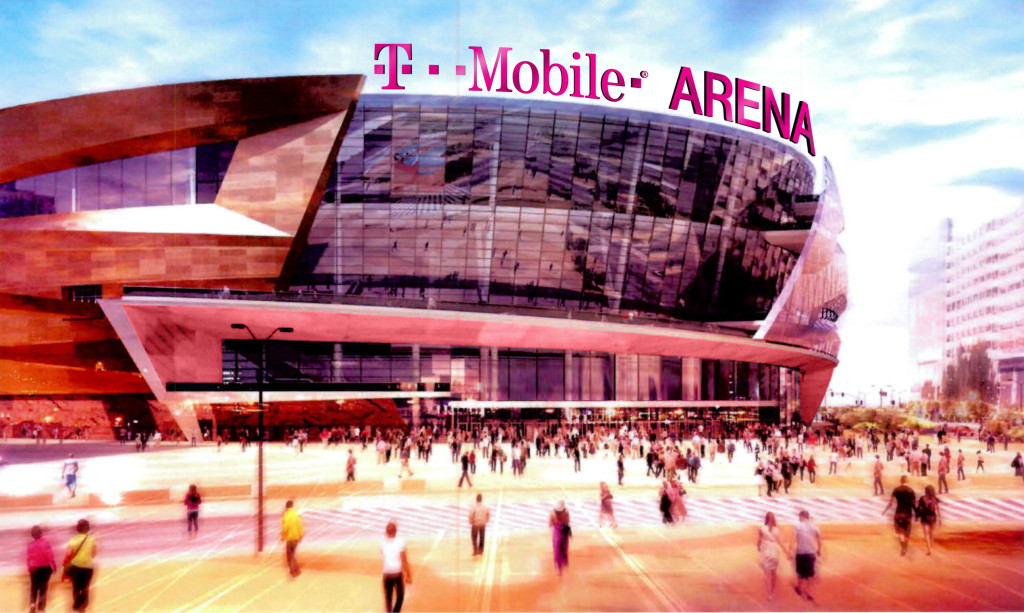 The upcoming 20,000-seat arena from AEG and MGM Resorts International in Las Vegas now has a name: T-Mobile Arena.
"We're going to light up Las Vegas in magenta and give everyone who visits T-Mobile Arena a chance to experience what it means to be Un-carrier!" said Mike Sievert, chief operating officer of T-Mobile, in a statement. "T-Mobile Arena will have the biggest shows in a town known for big shows and T-Mobile customers will always be treated like VIPs with priority access and exclusive benefits."
T-Mobile customer benefits at the arena include a dedicated fast-track VIP venue entrance at every event, exclusive tickets and premium VIP experiences at select events, and pre-sales and seat upgrade opportunities. Charging stations will be located throughout the arena, too, for everyone.
"T-Mobile is disruptive and irreverent − a perfect complement to our vision of entertainment in Las Vegas," said Todd Goldstein, chief revenue officer for AEG, in a statement. "Their commitment to the best and the most cutting-edge technology and customer experience makes them ideal for Las Vegas' newest showplace for the top sports and entertainment events. There will be no finer destination to bring T-Mobile's Un-carrier revolution and tech innovation to life than T-Mobile Arena where guests, performers and other partners will truly benefit from the overall experience."
T-Mobile Arena already has events confirmed, such as musical act The Killers performing on opening night, April 6. Other events include UFC 200 in July, Harlem Globetrotters, George Strait, Garth Brooks, Dixie Chicks, Janet Jackson, UNLV/Duke college basketball, and the 2016 PBR World Finals.
"Today's announcement highlights T-Mobile's commitment to both its customers and the community here in Las Vegas − the Entertainment Capital of the World," MGM Resorts International's President Bill Hornbuckle said in a statement. "T-Mobile has set itself apart through its industry-changing Un-carrier moves that put the customer first. Together with our arena founding partners, we will deliver even more entertaining and engaging fan experiences in what is destined to be one of the world's leading arenas."
(Image: AEG)