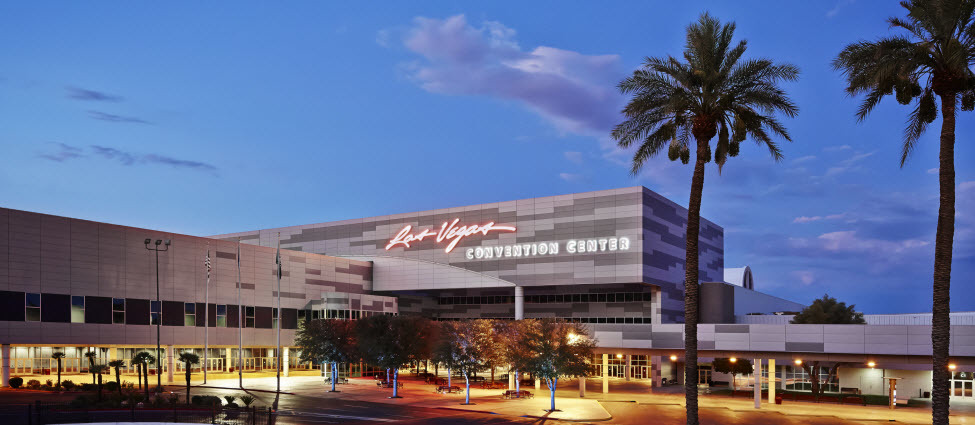 Imagine packing the power of 14 cell towers inside a single convention facility. That's exactly what the Las Vegas Convention and Visitors Authority (LVCVA) has accomplished at the Las Vegas Convention Center (LVCC) with the launch of one of the nation's largest Neutral-Host Distributed Antenna Systems (DAS) throughout the property.
Through a partnership with Cox Business/Hospitality Network and InSite Wireless Group, LLC, clients and guests visiting the LVCC will benefit from state-of-the-art wireless voice and data cellular services that are now being transported over the new DAS. This development will provide wireless subscribers a better convention experience as they navigate the LVCC's 3.2 million square feet, or roughly 26 football fields, of space.
"Today's world is a wireless world, and to provide a first-rate customer experience, we have to have the infrastructure to ensure visitors have seamless coverage and service," said Hugh Sinnock, LVCVA's vice president of customer experience. "Investments like this will continue to provide our clients with the best possible tools for conducting business."
"With the support of our partners at InSite, we've constructed a neutral host DAS infrastructure that will provide reliable, high-speed cellular connectivity within the Las Vegas Convention Center," said Derrick R. Hill, vice president of Cox Business and Hospitality Network in Las Vegas. "As a result, cell providers will be able to give their customers improved coverage and this will enhance the overall convention center experience for attendees and guests."
In addition to the center's existing high-density Wi-Fi network, the capacity of the new cellular DAS is immense. With an ability to deliver service to more than 100,000 guests simultaneously, visitors to the LVCC can expect faster download speeds on their smartphones than typically provided on most corporate networks
Four major U.S. wireless carriers have signed agreements to launch this service. The system can simultaneously accommodate traffic from all of the participating wireless carriers; serving the exploding wireless voice and data demands that are common at today's high attendance, technology-rich trade shows and events.
The approximately $18 million DAS project took three years to plan and 10 months to build. The job was so large that four separate installation contractors split up the work, tackling different areas of the campus simultaneously. In addition, various specialized construction trades from HVAC to electrical to fire suppression to custom fabricated steelwork were used to support the massive equipment and antenna infrastructure.