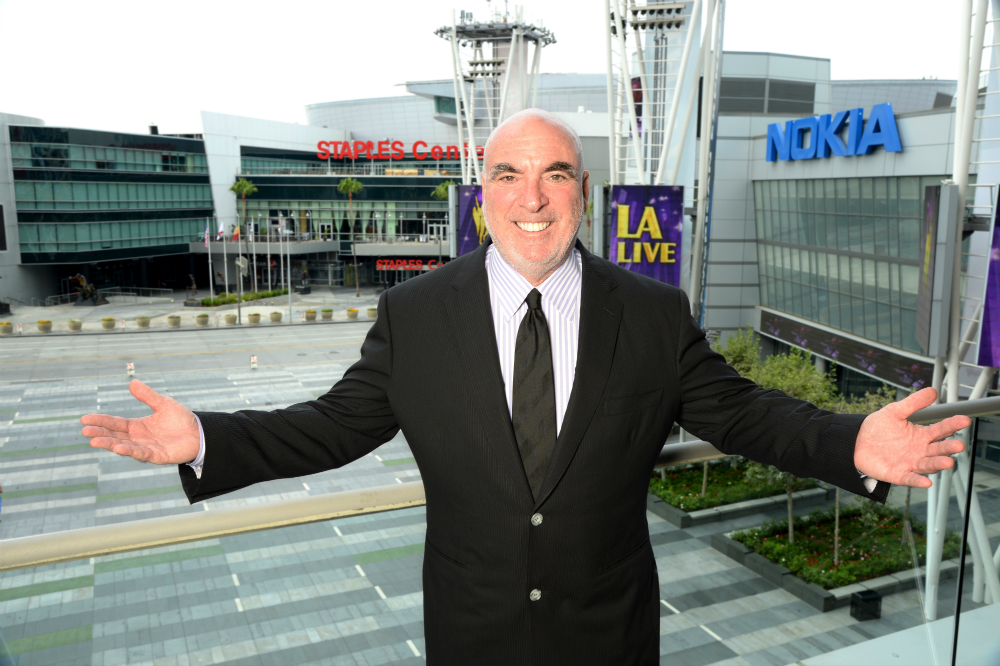 Congratulations to Lee Zeidman, who has been promoted to the newly created position of President, STAPLES Center. Zeidman will also simultaneously be elevated to President, Nokia Theatre L.A. LIVE, as well as President, L.A. LIVE, the downtown sports and entertainment district where the venues are located.
"I am truly honored and look forward to this next chapter in my career with AEG as president of STAPLES Center, Nokia Theatre, and L.A. LIVE," Zeidman said. "Having been part of this venture since day one watching and participating in the revitalization of downtown Los Angeles, I could not be more eager to oversee the continued growth and success that these venues have in store. Additionally, I would not be where I am today without the hard work of the incredible full-time staff that work with me, as well as our world-class event staff and our partners and sponsors that keep these venues running day in and day out."
Hired in 1998 as STAPLES Center's first full-time employee, Zeidman will continue to oversee all aspects of operations and business development of each of the venues including event operations and production, guest services, booking, box office, event security, event staffing, guest relations facility presentation, food and beverage services, marketing, and communications.
"There is not a single individual in our industry who is better qualified than Lee Zeidman to manage our key flagship Los Angeles venues and the L.A. LIVE sports and entertainment district," said Dan Beckerman, president and CEO at AEG. "STAPLES Center, Nokia Theatre, and L.A. LIVE are at the heart of AEG's core business, and their success under Lee's leadership has fueled the growth of AEG throughout the world."
In addition to overseeing comprehensive relationships with anchor tenants the Los Angeles Kings, Los Angeles Lakers, Los Angeles Clippers, and Los Angeles Sparks franchises, Zeidman leads AEG's overall event partnership associations with organizations such as The Recording Academy, ESPN, The NBA, Academy of Television Arts & Sciences, Dick Clark Productions, and 19 Entertainment among others who regularly partner with the venues to create and produce annual and special events.
As part of his expanded, multi-venue role, Zeidman will continue to work on behalf of AEG to partner with producers, promoters, leagues, agencies, and other entities to develop and create new programming and events for venues both within L.A. LIVE and AEG's network of elite facilities worldwide.
Named to AEG's newly formed Sr. Management Committee in 2013, Zeidman serves as a member of the Los Angeles Sports & Entertainment Commission's Advisory Board and has been selected to serve as Trustee for the IAVM Foundation.
An original member of STAPLES Center's design and development team, Zeidman has received numerous awards for excellence including Pollstar's 2008 Facility Executive of the Year while venues under his guidance have also been honored multiple times including STAPLES Center twice being named Arena of the Year and Nokia Theatre receiving Pollstar's Theatre of the Year award in 2008, 2009, and 2010.
"In addition to guiding the day-to-day activities of every aspect of these facilities, Lee will continue to play a significant role in the creation of new content for our venues," Beckerman said. "As a member of our executive management committee, Lee's experience, expertise, and valuable voice will help to ‎guide the overall strategic direction of the company."
(Image: STAPLES Center)