When the expanded and renovated Kentucky International Convention Center (KICC) reopens its doors in August of 2018, it will do so with a new food and beverage partner. Kentucky Venues has named Levy Convention Centers the exclusive concessions and catering provider for KICC and its guests.
"We've worked with Levy at the Kentucky Exposition Center since 2015," said Jason Rittenberry, President and CEO of Kentucky Venues. "We share a commitment to providing exceptional service and concessions to our clients and guests, and delivering the best experience possible. With this agreement, we can bring that same level of excellence to the Convention Center."
With a focus on local sustainability and flavors, KICC will offer an in-house garden with education sessions on the importance of Kentucky farms,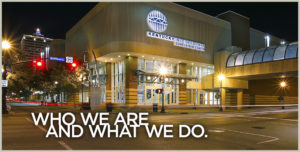 carbon footprint and growing your own garden. Guests will also find an in-house bakery in addition to a flexible coffee and bourbon bar featuring a local roaster, Farmers Market style menu items, and bourbon tastings in the afternoon and evenings.
The contract, awarded through competitive bidding by the Kentucky Finance and Administration Cabinet, takes effect July 1, 2018. The five-year contract includes a renewal option for two additional five-year periods.
"Curating localized food experiences and partnering with Kentucky farmers ensures every visitor enjoys the flavors of Kentucky," said Andy Lansing, President and CEO of Levy. "Our dedicated culinary team will match the excitement behind the world-class renovations being made at KICC and bring the spirit of the region in a fun atmosphere."
"Kentucky Venues is building the Kentucky International Convention Center into a true world-class building with these renovations, and we're excited to match this dedication with an equally world-class hospitality experience," Lansing said. "Along with the Kentucky Exposition Center, we look forward to continuing to work with Kentucky Venues to bring the unbridled spirit of the region to our guests."