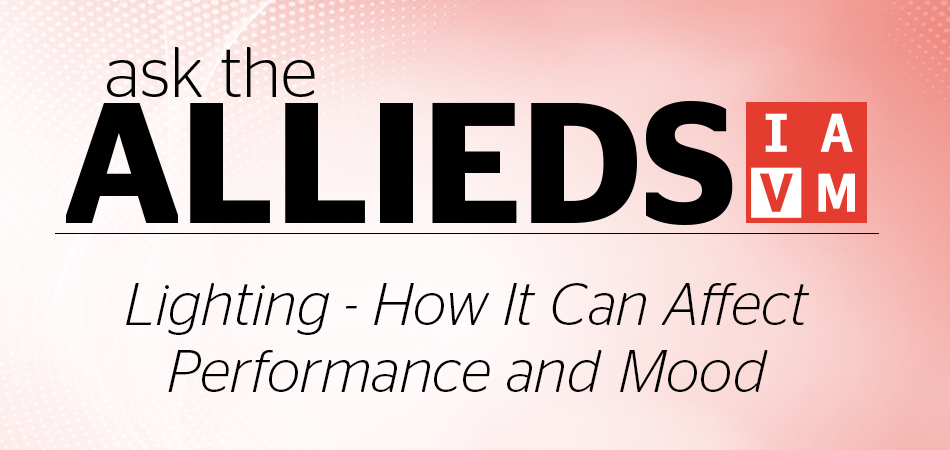 When looking at any space both interior and exterior you should consider how lighting will affect performance and mood.
Poor lighting can cause eye fatigue and headaches
Bright lighting stimulates our mind (which is why it's great for task illumination) but excessive contrast can create eye strain
Dim lighting can cause eye strain
Natural lighting through windows and skylights has calming effects on our minds and emotions but has the ability to create excessive contrast
Flat lighting (low to no contrast) makes it very hard to tract a moving object, this is especially a concern for high speed sports like tennis and hockey
Poor natural lighting can trigger depression and has a negative effect on our immune systems when exposed over a prolonged period of time
Uncovered globes, unfiltered LEDs or exposed light sources can actually cause irritation due to glare and or extreme contract.

We always recommend working with a trained lighting professional when lighting areas that are critical to your operations. Many lighting fixture manufactures have lighting designer on staff to help create the best lighting for your needs. You should also consider hiring a professional lighting designer for critical areas and or events.
When working with a manufacturer and or a consultant ask about the three key items that effect lighting and how these three can help improve performance in your space;
The quality of the light source (color, flicker, beam spread, quality of color spectrum).
The quantity of light (is the light enough for the task, what is the contrast between lit areas and non-lit areas, how will this affect the performance or mood).
Location of lights relative to all stake holders and how will affect the performers, athletes, audience, broadcasters, clients, patrons, etc.

Most of us don't put much thought into the way light might be affecting our mood. But if you find yourself smiling on sunny days or feeling more creative with the lights turned down low, it's no coincidence. The different kinds of light we're exposed to can have a real impact on our emotional health and wellbeing. Light can even have an effect on the performance of athletes. The amount and wavelength of light affects the different functions of the brain, including the regulation of a person's thoughts and feelings. With this knowledge comes a realization that simple adjustments in lighting to your space can make a lot of difference to the way a person thinks and feels. Ultimately you want everyone from staff, patrons, performers and athletes to have the best experience possible and good lighting is a step closer to that goal.
Jim Sanfilippo is the President of Nila, Inc.