By R.V. Baugus
Lisa Elliott, Director of Events and Partnerships for the Yerba Buena Center for the Arts in San Francisco, retired with her last day being February 3.
"I am transitioning into retirement or an extended period of rest and restoration, Elliott said. "Friday,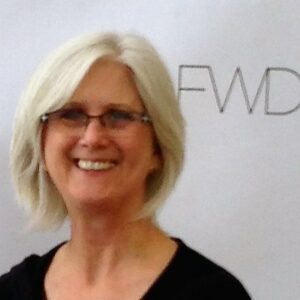 January 20 was my 30-year anniversary. It's been a few lifetimes with YBCA!"
"Lisa gave the hard hat tours of the palace and raised so much money with her corporate rental program she could write a book about it," said Jen Norris, who worked for 26 years at the San Francisco War Memorial & Performing Arts Center. "She worked for I don't know how many executives, artistic, and managing directors and has both created and held the institutional knowledge of the place.
"I am in awe of the programs she built and the relationships she made and maintained with clients and vendors through the years. The many union agreements she negotiated and the many staff members she has trained and mentored through the years. She has been a part of IAVM since she began in the industry alongside David Dial."
A celebration party was held on February 16 in Elliott's honor, which she called a "combo of my retirement from YBCA and a staff party for general dancing and fun."