December 8 marked AEG Facilities and the City of Los Angeles four-year anniversary of a successful partnership. The private and public entities have worked together to refresh the Los Angeles Convention Center (LACC), turning the facility into an economic driver for Downtown Los Angeles. The City's original goals for AEG Facilities in taking over LACC management were to: generate an operational surplus each year, build a 10% budget reserve within 5 years, increase revenues, book more events – particularly citywide conventions. Since assuming management in December of 2013, AEG Facilities has exceeded all of the City's goals and expectations with an operating surplus year after year, a healthy reserve of $7.1 million, reinvesting more than $40 million in building improvement and alteration projects, increasing citywide conventions, and the reimbursement of $7.7 million to the City of Los Angeles for the Department of Convention & Tourism Development (CTD) overhead since privatization, all while elevating LACC brand recognition, sustainability metrics, and community involvement projects.
"AEG Facilities' best business practices along with the strategic planning and collaboration between the City of Los Angeles and the CTD have solidified the convention center as an important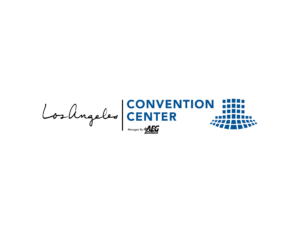 economic driver for Downtown Los Angeles. The past four years of partnership are commemorated with headline achievements and record-breaking years for the LACC," said Doane Liu, Executive Director of the Los Angeles Department of Convention & Tourism Development (CTD).
Highlights of the four-year partnership include:
• Operational surplus year after year. Since taking over management in December 2013, AEG Facilities has generated a total operating profit of over $26.6 million.
• AEG Facilities has surpassed the City's initial goal of building a financial reserve of $2.1 million in five years with $7.1 million at the conclusion of 2017.
• Reimbursed $7.7 million to the City of Los Angeles for the Department of Convention & Tourism Development (CTD) overhead.
• The improvement to the parking program by rethinking operational policies and procedures to improve efficiency, upgrading equipment in addition to establishing competitive rates. Results: an increase of over $3 million in annual revenue.
• Reinvested more than $40 million into the building completing over 50 capital and alteration projects including: 314 security cameras installed throughout the facility along with a modernized security command center, LED lighting retrofits, purchasing Energy Star appliances, adding water bottle filling stations, carpet replacement, upgraded landscaping and interior florals and furniture, and more.
• Establishing the Food and Beverage program "Taste of LA" with Levy Restaurants which features fresh, in-house prepared and baked products, strategic buying, increasing gross sales and flow through by $2.9 million annually.
• Revitalized relationship between the LACC and the LATCB for a unified goal of booking more citywide conventions, resulting in an increase in building occupancy every year and citywide bookings by 30 percent.
• Improved the sales and marketing strategy to develop fresh approach to sales (booking) and branding, which increased occupancy to 75 percent and client satisfaction rate to 94 percent.
• AEG Facilities increased LACC Security and employed a Guest Services department which has led to the improved safety of attendees and employees while increasing customer service.
• Enhancing the environmental sustainable practices by focusing on waste diversion, water reduction, and energy reduction. Achieving a 75 percent waste diversion rate this past calendar year 2016-2017 and becoming the first convention center of its size to receive LEED Gold recertification.
• As a Downtown stakeholder and the LACC values giving back to the community through internal community involvement programs such as the annual LACC Service Day at the Downtown Women's Shelter, Earth Day, E-Waste Fair, and participation through other AEG sponsored programs such as the Read-to-a-Child program at 10th Street Elementary School in Downtown Los Angeles.
"We are very proud of what we've been able to accomplish as a collaborative team with the City and the CTD. As 2017 comes to a close, the LACC welcomes 2018, with a booked facility, more building improvement projects, and two large sustainable projects; the LACC rooftop garden and LACC solar panels," said Brad Gessner, General Manager of the Los Angeles Convention Center and Senior Vice President for AEG Facilities.