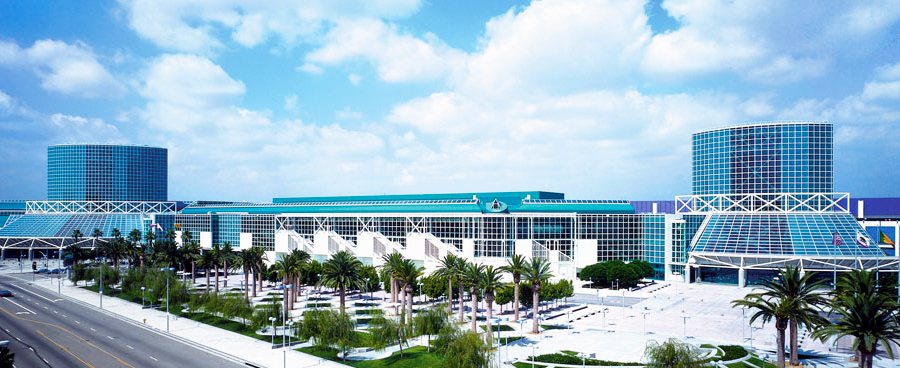 Congratulations to the Los Angeles Convention Center (LACC) on its most successful financial and operational year to date. The center tripled the previous year's profits of more than US$2.8 million to a record-breaking $8.1 million and added $6.1 million to its financial reserve.
"We are impressed with AEG's LACC team and their ability to consistently deliver exceptional financial results, which in turn save millions of dollars for the City's General Fund annually," said Bud Ovrom, executive director of the Los Angeles Department of Convention & Tourism Development (CTD), in a statement. "A strategic business vision, efficient business practices, and entrepreneurial spirit have led the LACC to unprecedented financial achievements; we look forward to our continued partnership and to a bright future ahead."
The LACC also had a 30 percent increase in citywide convention bookings.
"Forming a cohesive partnership with both the LATCB [Los Angeles Tourism and Convention Board] and CTD has been an underpinning of AEG's success at the LA Convention Center and the substantial rise in citywide bookings attests to the fantastic work being done by the organizations involved," said Jon F. Vein, president of the board of Los Angeles Convention & Tourism Development Commissioners, in a statement. "Citywide conventions stimulate the local economy and help sustain thousands of jobs through attendee direct and indirect spending."
The center completed several projects in fiscal year 2015-2016. Some of the highlights include carpet replacement in public areas, repairs to chillers and cooling towers, and the purchase of 20 magnetometers. The venue also added a guest services department in 2015, which now included nine employees.
In 2015, the LACC became the largest U.S. convention center to attain LEED EB:OM GOLD recertification and diverted one million pounds of construction and demolition waste, achieving an overall waste diversion rate of 72 percent.
"While achieving positive financial results and operating in a fiscally responsible manner is important to us, we are also pleased that the LACC remains a symbol of environmental and social responsibility in the local community," said Brad Gessner, general manager of the LACC and senior vice president at AEG Facilities, in a statement. "Attaining LEED© GOLD recertification was a monumental feat for the LACC-AEG team and we are very proud of this great achievement that would not be possible without the contribution of LACC employees – especially in the Facilities and Operations departments, and support from the Department of Convention & Tourism Development (CTD) and AEG1Earth."
Do you have news about your venue you'd like to share? Please email it to our senior editor!
(Image: EnerGov)