The Los Angeles Dodgers have become the latest Major League Baseball team to begin reserving sections of their stadium for fans fully vaccinated against COVID-19.
The Dodgers started the plan venture at Dodger Stadium for last weekend's 5-4 win over the San Diego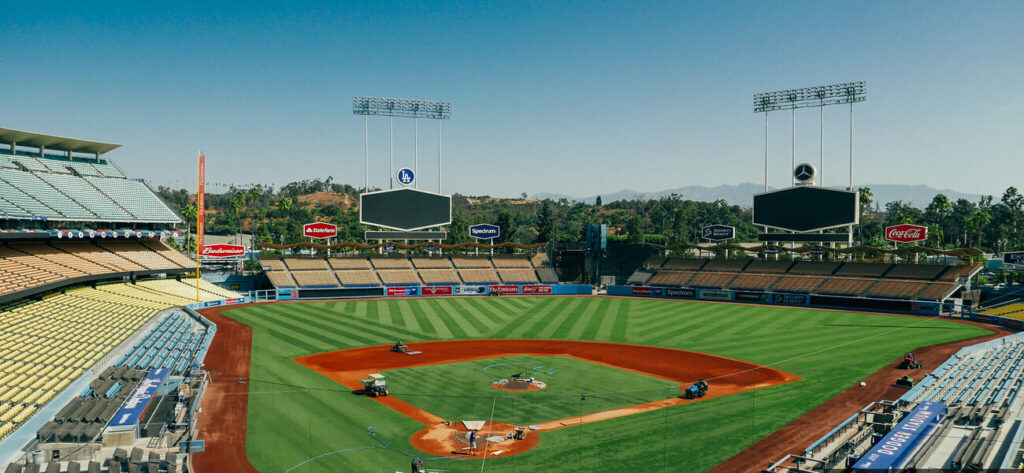 Padres. The game, part of a seven-game homestand at Dodger Stadium, saw the Dodgers make additional seats available in a fully-vaccinated fan section on the Loge level.
Social distancing was not required in this section, with fans seated directly next to other parties. Sections 166LG and 168LG of Dodger Stadium were reserved for fully vaccinated patrons who had received their final vaccine dose at least a fortnight before the game.
Children between the ages of two and 15 were admitted provided they could offer proof of having tested negative for COVID-19 within 72 hours of admission. Children under the age of two did not need to provide proof of a negative COVID-19 test. Face coverings had to be worn in the fully vaccinated-only section, except while actively eating and/or drinking in the ticketed section.
The Dodgers are set to assess findings from Saturday's trial before potentially offering fully-vaccinated sections for further home games.
The Dodgers' fellow Californian MLB teams the Padres and San Francisco Giants have already experimented with such sections. The Padres doing so at Petco Park earlier this month and Oracle Park receiving special seating for the Giants' game on Thursday.
California is currently permitting a maximum of 33% capacity at sports venues, with the state's seven-day COVID-19 case rate the lowest in the United States.