Los Angeles Memorial Coliseum General Manager Joe Furin announced the hiring of Josh Rooney as Chief Revenue Officer and Teresa Guy as Director of Sales, Bookings and Partnerships, an acquisition that supports the reopening of the landmark venue in August 2019 after an ambitious multi-million-dollar renovation.
Guy joins the team with over a decade of live event experience with major promoter, agency, and venue companies. She was a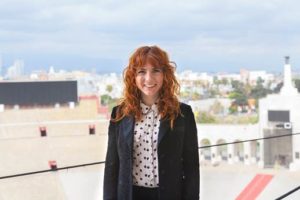 booking agent at APA and The Agency Group and worked on the booking team at Nederland Concerts. Most recently, she was tasked with booking arenas across North America for The Venue Coalition. In her new role, Guy is responsible for booking events of all sizes within the Coliseum and surrounding grounds and to attract new business to one of Los Angeles' most iconic venues. She will report to the Chief Revenue Officer.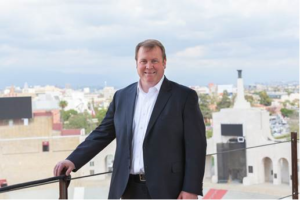 Rooney, a 29+ sports and entertainment industry professional, will report to the general manager. Throughout his career, Rooney has held positions with many notable organizations including Pace Entertainment, CBS, Anheuser-Busch Companies, and the Washington Nationals. These affiliations and relationships positioned him to serve most recently as Vice President of the Rooney
Sports & Entertainment Group LLC. In this role, Rooney will be responsible for all revenue generation processes and initiatives, including ticket sales, sponsorship, and new event opportunities. In conjunction with Furin, Rooney will assist in developing the strategy and vision for the sales organization.
The stadium renovation project, whose scope includes modernization, preservation and restoration of the 96-year-old venue, began in January 2018. The Coliseum was able to host football, soccer and many other events during construction in 2018, but has now entered a new phase in anticipation of the August 2019 completion.
"We are excited to have two, highly respected and accomplished individuals in this industry join our team," Furin said. "Since January 2018 the Coliseum has had limited operation due to the renovation. The timing to bring Josh and Teresa on as we get set for our August re-opening is no accident. The Coliseum will once again be able to host the biggest events and performers. Josh and Teresa are just the people to make sure that happens."