The soft voice on the other end of the telephone line apologized for being tardy in response to a voice mail I had left a few days earlier. She had been quite busy, she said, and besides that was finding it difficult to talk.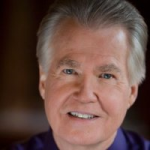 I understood.
Elaine Thompson's husband, Lynn, was an industry veteran who had amassed not only great professional credentials but even more importantly a greater number of friends in a storied career before his retirement in 2007 and eventually his passing on January 4 after surviving cancer for a number of years.
I shared with Ms. Thompson that an apology was not necessary. January 30 is rapidly approaching as the two-year marker since I lost my own wife, Tanya, when she suffered a coronary dissection during an otherwise normal angiogram day surgery procedure. I knew well the fresh pain that Elaine Thompson was feeling.
I further shared that many in the industry have been asking IAVM about any memorial service that might be planned for Lynn. She told me that he was cremated and that there was not a funeral service, but would like to have a memorial service to honor her husband, most likely in early February.
She seemed truly overwhelmed and at times composed herself in order to continue our conversation. It was good to hear that she has already located and wishes to be involved in a grief support group. Such a gathering has been incredibly instrumental in my own personal walk and journey these past two years, and I shared that with her.
Before a memorial service is planned, she indicated that she would like to have a sense of how many might come. To that end, whether you are able to attend a memorial service or not, she covets your calls and emails and asked that we share that information with all of Lynn's IAVM friends.
Contact Elaine Thompson by email at bitsy29@sbcglobal.net or at her landline number in Florida at 772-266-8757 or her cell phone at 775-250-5219. The 775 area code is correct as it is a Nevada prefix.
Just before we finished our conversation, I urged Elaine to feel free to contact me at any time to talk about life, healing, or just to cry and let me be an ear to listen to her. This is what the people in our fantastic industry are truly about, and this is what makes it the most special industry and association to be a part of.