The City of McAllen, Texas, has hired Yajaira Flores as its new director of the McAllen Convention Center Facilities, which includes the McAllen Convention Center, the McAllen Performing Arts, and Oval Park and Quinta Mazatlán. Flores has more than 15 years of experience in public assembly facility management, strategic event planning, and event marketing and is regarded as a driving force behind some of the Rio Grande Valley's largest events and promotion initiatives.
"We are so excited to have Yajaira leading our Convention Center Facilities, bringing her unique perspective and professionalism back to McAllen, to continue to make our event and entertainment facilities the place to be for conferences, shows, festivals, and events," the city said in a release.
Through the years, Flores has fostered partnerships with event promoters, city leaders, and the community to see events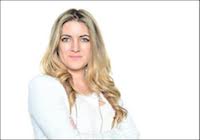 developed from initial planning stages to realization. She spearheaded the grand opening of the Bert Ogden Arena in her role as director of booking and marketing for Bert Ogden Arena and H-E-B Park.
She previously spent nine years working for the City of McAllen for the Convention Facilities Department which included the McAllen Convention Center, McAllen Performing Arts Center, and the old McAllen Civic Center Auditorium. In this role, she led the booking efforts for the new Performing Arts Center in its opening season. Beginning in 2014, Flores has served as Adjunct Professor for the College of Business Administration – Marketing Department where she uses her expansive network to empower and educate marketing students at the University of Texas Rio Grande Valley in Edinburg.
In addition to her B.B.A, Yajaira obtained a master's degree from the University of Texas – Pan American in Business Administration and is a 2018 graduate of VMS. She is a member of several professional organizations including IAVM, Meeting Planners International (MPI), International Entertainment Buyers Association (IEBA), International Festivals and Event Association (IFEA).