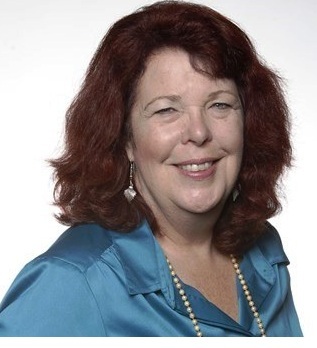 Orton Entertainment has announced the appointment of Dana Stoehr as General Manager of The Craneway Pavilion at historic Ford Point on the waterfront in Richmond, effective September 16. Stoehr brings over 20 years of event experience to The Craneway Pavilion, having spent the past 7 years as the Assistant General Manager of the San Mateo County Event Center, where she demonstrated particular expertise in attracting new events to the venue and created successful partnerships with event producers, local community organizations, city, and county officials.
Prior to that, Stoehr was the Events Sales and Services Manager for the Alameda County Fair, where she designed a modern events department and implemented marketing strategies to expand new business development for the organization. In both companies, Stoehr was a catalyst for double-digit revenue growth.
"In order to be benevolent, a venue must be profitable, if the venue is not profitable they cannot be benevolent."
Just this August, Stoehr, an IAVM member since 2004, was among 14 venue industry professionals worldwide who received their Certified Facilities Executive (CFE) designation from IAVM during VenueConnect 2013 in New Orleans, LA.  CFE applicants are rated on their experience and accomplishments in public venue management. Managers who earn the CFE designation are recognized, by those inside and outside the industry, as experts in their profession. Stoehr currently serves on the IAVM Region 7 Board of Directors for the West Coast as the Assistant Regional Director.
We wanted to ask Dana about her plans as she moves into her new role as GM, and she pleasantly replied in the midst of a what we are certain is a very hectic week.
What do you think your first goals will be as GM of Craneway Pavilion?
Observe, Listen, and Learn. The Craneway has an amazing team and I look forward to learning their very successful culture.
What will be your first big event as GM and what challenges does it bring?
My first big event is a benefit concert listed below. With the expertise of the Craneway Team, I look forward to working together to give every guest an outstanding experience.
August 22, 2013 Singer-songwriter Jackson Browne and David Hidalgo will kick off the campaign drive with a very special concert to benefit Los Cenzontles at the Richmond Craneway Pavilion on Sunday, September 29 at 7 PM. Los Cenzontles touring group and students will also perform. Los Cenzontles (pronounced los senn-sont-less) announces the launch of its "Supporting Roots" Campaign to raise funds to expand and renovate its facility and expand its renowned cultural arts programming.
What one piece of great advice will you take with you into your new role and who provided it to you?
I actually have two:
1. "Pause to verify the facts" and 2."In order to be benevolent, a venue must be profitable, if the venue is not profitable they cannot be benevolent:" are my most treasured tools, provided to me by my mentor and former boss Rick K. Pickering now General Manager of the California State Fair.
Do you think the addition of CFE into your title helped you gain the GM role?
Yes! The CFE process is challenging and extremely rewarding, not only as a measurement of accomplishment, but a great process that provides you an opportunity for reflection on the vast skills that are required of you to do a good job every day. I encourage anyone with a career in the Events and Venue Industry to explore the CFE process.
What one prized possession will you bring with you into your new office?
My Cappuccino Machine, nothing better at 1am, closing out an event
We at IAVM would like to congratulate Dana on both her accomplishment by becoming a CFE, as well as her new role as General Manager. Dana you are a testament to the talent, vision and dedication of the venue leadership guiding our industry to great new heights.