Most of my interaction with Dittie Guise came when she was the COO of the Pennsylvania Convention Center Authority (PCCA), a position she assumed in late 2004 after working at the Greater Columbus Convention Center in Columbus, Ohio. The conversations took place by telephone and e-mail, mostly telephone. It was always a joy to hear her voice and to know that by the time I hung up the phone she would have elevated my intelligence by some nugget she shared.
I had not thought much about Dittie over the past few years, in large part due to the time I was away from IAVM for just over three years. The memories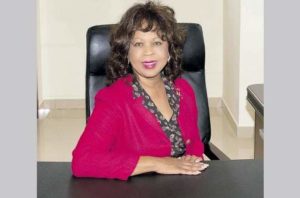 flooded back, though, when I heard that this sweet, powerful, and influential woman had passed away on March 6 after a brief illness.
Life often comes full circle, so we hear, and it did for Dittie.
She relocated to her native Jamaica to help open the SMG-managed Montego Bay Convention Centre in 2011. A renaissance woman in the truest form, Dittie was born in Portland, Jamaica, before moving to London, England, at a young age and going on to graduate from Chiswick College. She earned a couple of bachelor degrees in business management and fashion merchandising, a hint of the myriad interests and skills she possessed and pursued.
Dittie was SMG to the core and worked for the private management firm for more than 20 years. SMG's Gregg Caren, executive vice president, Convention Centers & Business Development, said, "When it came to dedication to our profession, and expectations of nothing less than first-class service, Dittie never accepted less than 110 percent of herself or her colleagues. As a friend and colleague of 20 years, there will be a huge void for me and so many of our friends and family both in Jamaica and in the U.S."
Caren's initial comment shared a major reason for the secret of Dittie's professional success — work ethic.
After leaving the PCCA in 2008, Guise served as president and CEO of International Hospitality Services and continued in that management consultant role to a cross-section of clients in the industry.
When home beckoned in 2011, it was only appropriate that the native daughter got a dream job in her dream home country. Although the venue has only been open for seven years, it has garnered several awards, including seven consecutive wins at the World Travel Awards for the Caribbean's Leading Meetings and Conference Centre. True to her desire to excel, Dittie did not take the opportunity to return home as one to wind down a career. Instead, great things happened at her new venue.
Standing tall in that role was Dittie. Fittingly, she will always stand tall in the industry and amongst her many public assembly venue friends and colleagues.