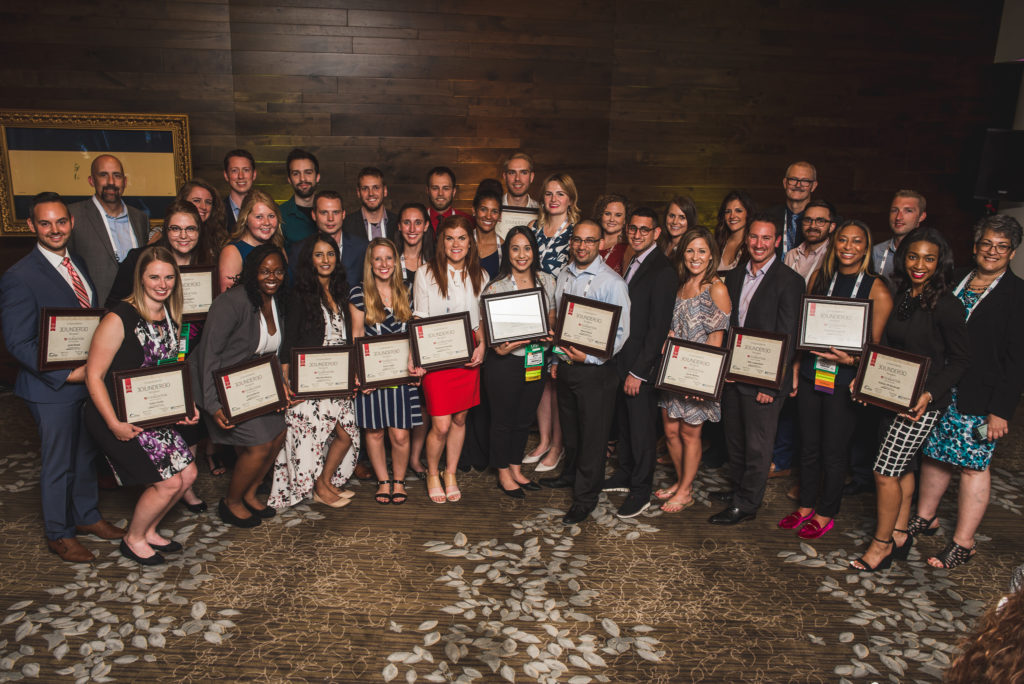 Last week at this time, I was on my way home from VenueConnect in Toronto and was feeling so happy with the tremendous support you gave your Foundation during the conference.
The Foundation Golf Tournament started the week off on Sunday, followed by the Foundation Silent Auction at the Trade Show where bidders, both online and live, vied for some seriously cool items which were donated by our members. Tuesday evening, the 30|Under30|Class of 2018 were honored with a reception and received recognition for their achievements. If you attended the Diversity om Leadership reception on Wednesday, then you know about the electric atmosphere that just exploded as person after person yelled out pledges to support the Foundation's Dollars for Diversity campaign. It was crazy unbelievable!! We raised $40,000! Even more was raised at the end of conference party in an effort to see IAVM President & CEO Brad Mayne, CVE, and the Executive Committee of the Board of Directors perform a song and dance. By the end of the conference, you had raised over $130,000 for Your Foundation, Your Future!
The entire week was alive with positivity and excitement about the future of IAVM, the Foundation and its programs! As we move past VenueConnect, my vision for the coming year is one of continued momentum for the Foundation. Now, more than ever, it's important for us all to support Your Foundation and Your Future by contributing to the Foundation Annual Giving Campaign. I see the Foundation moving into the future with the ability to assist even more members with scholarships and internships, learning and certification opportunities, up to date research and much, much more.
Won't you help us keep up the momentum for Your Foundation, for Your Future and the for the future of members just like you by contributing today?
Robyn Williams, CVE
Chair of the Board of Trustees
IAVM Foundation