By R.V. Baugus
It's time for me to brush up on exactly how cryptocurrency works, especially in light of its growing presence in the sports industry and now with a new naming rights deal.
Cryptocurrency exchange FTX has reached a deal to assume naming rights of Miami's AmericanAirlines Arena to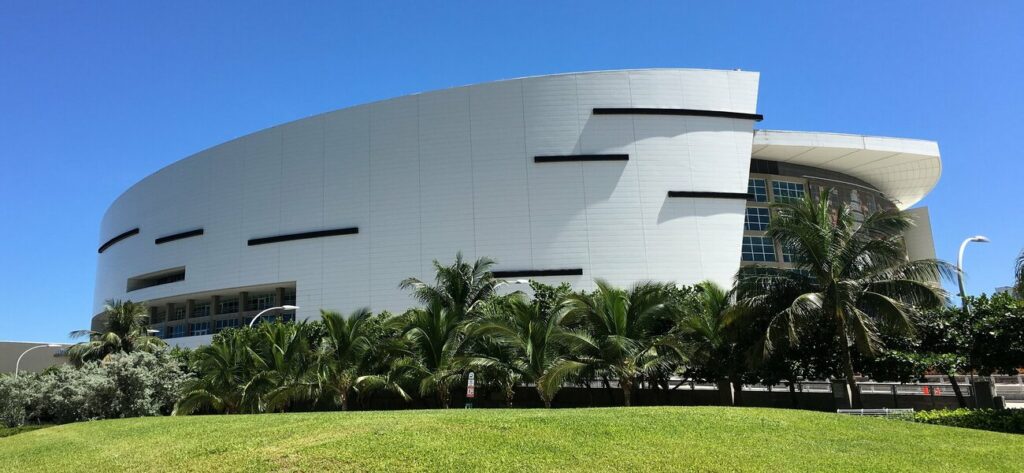 become FTX Arena. The venue has been named AmericanAirlines Arena since opening in 1999, although the company announced in 2019 that it would not extend its $2 million per year deal once it ended in 2020. The venue kept the name while searching for a successor. The deal is pending county commission approval today.
In addition the anchor tenant NBA Miami Heat said that it will dedicate certain sections of the venue to fans who have received COVID-19 vaccinations.
The new partner is indicative and representative of the growing presence of cryptocurrency in the sports industry. The deal is expected to result in an undisclosed amount of yearly payments from FTX to Miami-Dade, which controls naming rights to the arena while the Heat markets other sponsorship for the venue.
Meanwhile, as the venue continues reopening, the April 1 game against the Golden State Warriors will include two sections of the lower bowl that will be fully open to fans who have been fully vaccinated from COVID-19. While masks will still be required, social distancing protocols will be lessened.
Pods of fans will be separated by one seat in the aforementioned two sections. Fans will enter the arena through a dedicated gate and be required to show their Centers for Disease Control vaccination card, or proof thereof, along with valid ID. Fans will need to have been fully vaccinated for at least 14 days to be eligible.
In January, COVID-19 Detection Dogs made their debut as Heat fans returned to AmericanAirlines Arena, with the team maintaining their deployment is only one element of their venue safety strategy.
That light at the end of the tunnel continues getting brighter for our industry, with hopefully more good news continuing to come from venues across the country.
As for that needing to learn more about cryptocurrency, my only personal experience came five years ago when I arrived to my home computer to begin working only to discover I had been hit with a ransomware attack with the criminals demanding payment in something called bitcoin, something I had never heard of.
The good news is a cyber genius came to my rescue to restore all of my data, thankfully ending my quest for the elusive bitcoin to pay the thieves.
Image by Phillip Pessar