Lee Zeidman, president of STAPLES Center, Microsoft Theater and L.A. LIVE, announced several promotions at Microsoft Theater and L.A. LIVE effective April 1, 2018. The continued growth and leadership at Microsoft Theater and L.A. LIVE has helped create industry leading management teams and they are a contributing factor to the success and establishment in making both the theater and district a premier destination for concerts, movie premiers, dining, tourism, live entertainment, and more.
Don Graham began his career with Microsoft Theater (formerly Nokia Theatre L.A. LIVE) in February 2008 as the director of event production and has made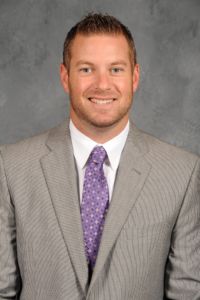 a tremendous impact on not only the events that take place at the theater, but events throughout the L.A. LIVE district. In 2009, he was promoted to assistant general manager and in January 2012 he was promoted to vice president of events and production for Microsoft Theater. In his new title as Microsoft Theater general manager, Graham will oversee the entire theater including booking, ticketing, production, guest services, security, and overall operation of one of the busiest and most successful mid-size theater's in the country.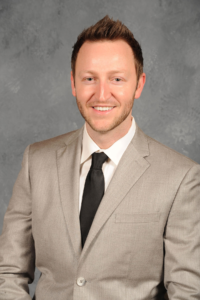 Russell Gordon began his career with Microsoft Theater before the venue opened its doors in 2007 as senior manager, event and guest services. Gordon played a crucial part in helping plan the grand opening of Microsoft Theater from an event operating standpoint and worked to instill best practices used from STAPLES Center (Microsoft Theater's sister facility) which he continues to adjust and improve on as necessary. In 2009, he was promoted to director of guest services and event security where his responsibilities increased to include leadership of the venue's security team, along with providing a safe and secure environment for all guests, staff, and artists who step foot into Microsoft Theater. In 2012, his area of responsibility increased yet again to include management of the venue's operations department and overall event logistics as the senior director, events and venue operations. This included project managing recent venue refurbishments and enhancements. In his new role as vice president and assistant general manager, Gordon will direct all aspects of large-scale event logistics for all of the concerts, numerous award shows, premieres, and corporate events hosted at Microsoft Theater annually in addition to special projects and artist relations.
Maria Fulay began her career with Microsoft Theater in June 2007 as the manager of box office operations as part of the team which opened Microsoft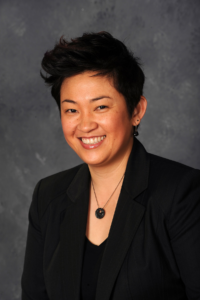 Theater in 2007. Currently, as the senior director of box operations, Fulay oversees the overall operations of ticketing for events and daily duties in the box office. In her new role as senior director of box office and ticketing, Fulay will expand her role by incorporating all the ticketing technologies in streamlining the booking, event build, and on-sale process for Microsoft Theater clients.
Graham, Gordon and Fulay have all played critical roles and have a pulse on the over 120 music, family, dance and comedy acts, award shows, televised productions, conventions, and product launches annually. Since opening its' doors in October 2007, Microsoft Theater has hosted six nights of the Eagles and Dixie Chicks and have hosted the likes of Alan Jackson, Katy Perry, Charlie Wilson, Juan Gabriel, Aretha Franklin, Ed Sheeran, John Fogerty, Gabriel Iglesias, Kanye West, Marc Anthony, Sesame Street Live, John Legend, The Avett Brothers, Neil Young, Steely Dan, Trey Songz, Kelly Clarkson, Rush, Yanni, Nicki Minaj, Juanes, Cat Stevens, The American Idol Finale shows, Michael Jackson's This is It, Straight Outta Compton, The Hunger Games and Twilight Movie Premieres and many more. American Music Awards, ESPYs, Primetime Emmy Awards, BET Awards, People's Choice Awards, Radio Disney Music Awards, 2010, 2011 & 2015 MTV Video Music Awards, 2014 & 2015 MTV Movie Awards and the 2013 Rock N' Roll Hall of Fame. Over 500,000 people pass through the doors of Microsoft Theater annually.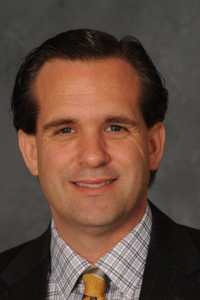 Shelby Russell joined AEG in 1998 as the sales coordinator for the Los Angeles Kings. He then joined the marketing team and was part of the opening of STAPLES Center in 1999. Throughout the years, he has managed marketing initiatives for numerous AEG properties and entities including STAPLES Center, Home Depot Center, Los Angeles Kings, Amgen Tour of California, WTA Tour Championship,s and more. He will now take on the title of senior vice president, L.A. LIVE Marketing and L.A. LIVE Cinemas. He is responsible for L.A. LIVE marketing initiatives that drive revenues and attendance to L.A. LIVE properties, events, and restaurants as well as overseeing the business operations for Regal Cinemas L.A. LIVE.
Ryan Golden started his career with AEG in 2006 as the marketing manager for AEG Sports and then was promoted to director of business operations for AEG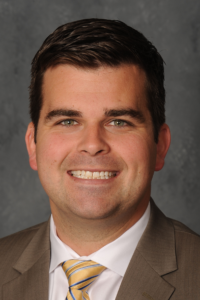 Sports. Within his time at AEG, he also was the production manager for Microsoft Theater for three years handling production and venue operations prior to his role as the director of business operations for L.A. LIVE. In this position, he managed L.A LIVE's 150+ events a year including Nike3on3, All Star Chef Classic, BET Experience plus corporate parties and events on Microsoft Square, the L.A. LIVE Event Deck and the Terrace at L.A. LIVE. He will now take on the role of vice president, L.A. LIVE Events, where he will oversee both the sales and operations teams responsible for bringing events to L.A. LIVE.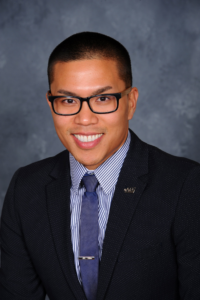 Sean Otrakul has been promoted to manager, marketing, L.A. LIVE. Otrakul joined AEG in 2010 as part of the L.A. LIVE street team climbing within the department with his dedication and commitment to his work. Over the years he has provided tremendous support in marketing the L.A. LIVE annual events including BET Experience, All-Star Chef Classic and Nike Basketball 3on3 Tournament. Otrakul has always shown commitment to the company and his duties and in his new role he will spearhead the curation and planning for the Dark Nights and Round Up events at L.A. LIVE.
Morgan Helsom has been promoted to assistant manager, marketing, L.A. LIVE. During her two and a half years with the L.A. LIVE Marketing department,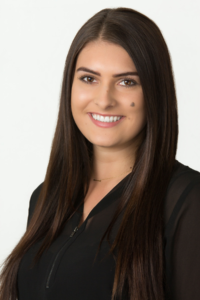 Helson has displayed positive leadership skills and the ability to successfully support the overall marketing efforts of the department. In her new role, she will assist with many of the department's marquee events driving creative content as well as helping upkeep the L.A. LIVE brand including campus signage and marketing collateral for L.A. LIVE.